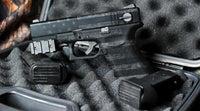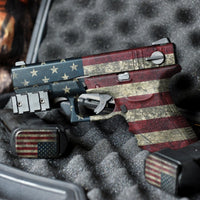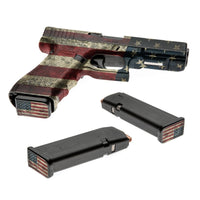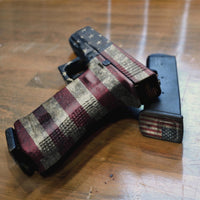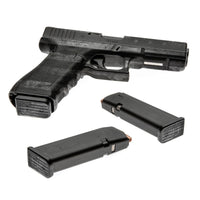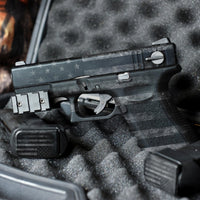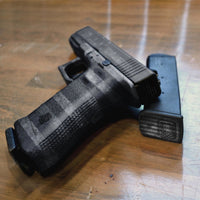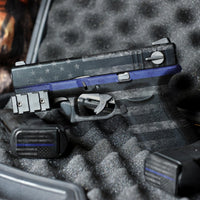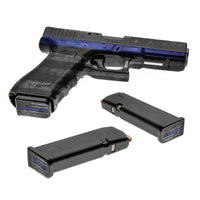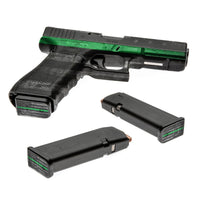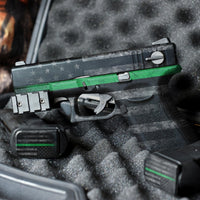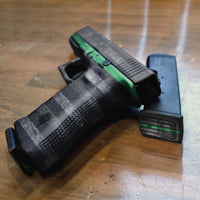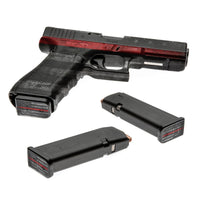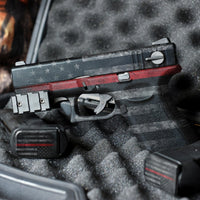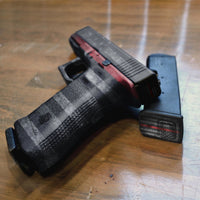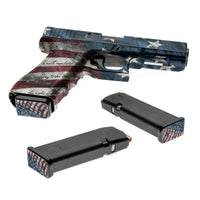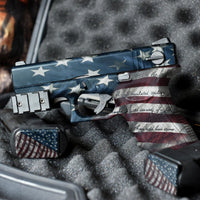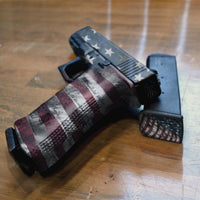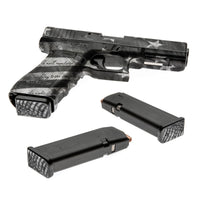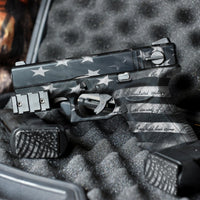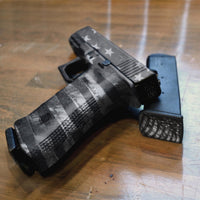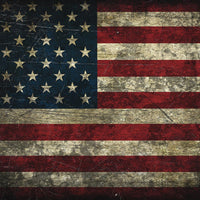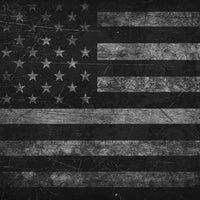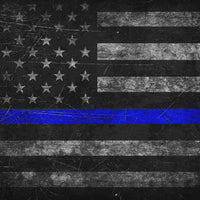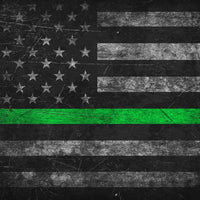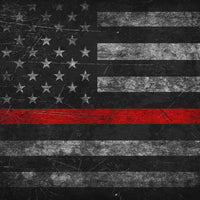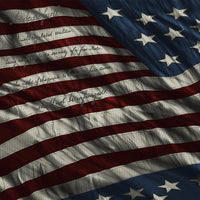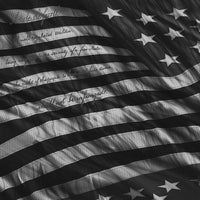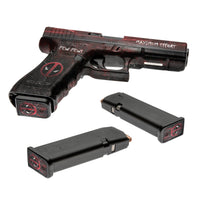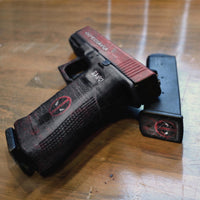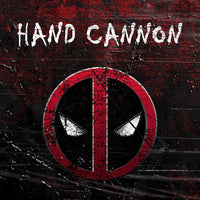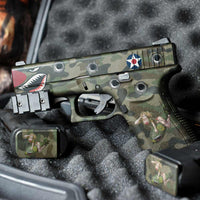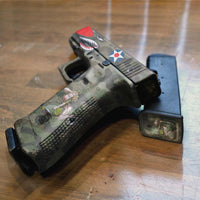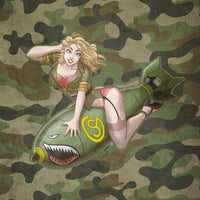 Universal Pistol Skin + Mag 6-Pack
FREE U.S. shipping on this product
Regular Price

$ 44.18

Sale Price

$ 44.18

Regular Price

$ 51.98

Unit Price

per
🚚 FREE SHIPPING on all orders over $25 shipped within the US!
Description

Specifications

Install Video

Compatibility

F.A.Q.
It's not uncommon for people to accessorize their look and even take it a step farther by matching the color of each item. For the gun owner, that takes the form of having the same pattern on both the frame of your pistol as well as the magazine (6 of them to be exact). That way the next time you bring your piece to the range table, you'll dump mag after mag in cohesive fashion.
Save some money when you bundle the Pistol Skin with a 6-Pack of matching Mag Skins. It's a great deal for an all-in-one vinyl finish. Pistol Skins are universal fitment requiring the user to trim to their specific model (up to 8" in length) and the mag skins are designed to fit 9mm and .40 caliber double stack magazines but can be trimmed to fit smaller single stack mags as well.
Do It Yourself: Easy to install high-performance vinyl
Compatible: Conforms to any shape, trim to fit
Removable: Leaves no residue behind
Durable: 100% Waterproof non-reflective matte finish
Warranty: Lifetime
Made in: USA
Product Type:

Bundle
Brand:

GunSkins
Weight:

8 oz
Glock
Springfield XD
Smith and Wesson
Sig Sauer
& More!
Will GunSkins fit my Pistol?
GunSkins Pistol Skin kit, will fit most semi-auto, revolver type pistols. The kit comes with pre-cut pieces, two 4.75" x 8" frame pieces, one 3.75" x 8" slide piece, and two 1" x 3.25" pieces of additional material.
Will my holster affect the material?
Yes, holsters will create friction and rub against the vinyl along the edges of the gun. If the holster is adjustable we recommend loosening it accordingly. Otherwise, early wear is inevitable.
Why will the GunSkin not stick to my gun/accessory?
You must thoroughly clean the gun/accessory before installing the GunSkin. We use a gun-specific degreaser and a small brush. Make sure to scrub all the recessed areas to remove oil and dirt. Then wipe it off, or with some parts you can rinse with warm water and let dry. Newer guns tend to be more oily, so you might need to clean it twice. Before installing, you can use rubbing alcohol to wipe off any dust or debris. Also, make sure to use heat as your installing the GunSkin, it helps the material to conform.
Can the GunSkin be removed?
GunSkins are removable and have no effect on the finish. To remove the GunSkin, heat the material with a heat gun/blow dryer and peel off. If there is any residue left behind, use rubbing alcohol or Goo Gone to remove.
Will heat from the barrel melt the GunSkin?
The heat from the barrel will not effect the GunSkin. However, we do not recommend installing the GunSkin on the barrel, if you intend on using full auto.
FREE SHIPPING
Easy to install
100% Waterproof
non-reflective
lifetime warranty
made in the usa