Best Handguns for Concealed Carry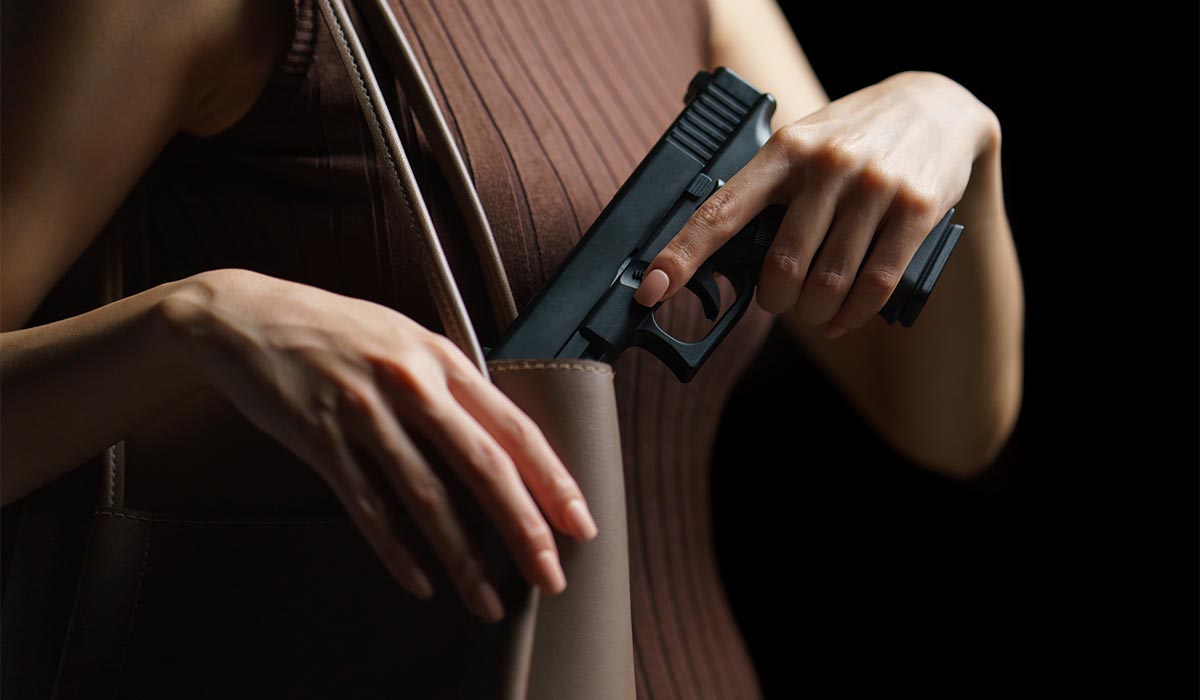 Concealed carry is the practice of carrying any deadly weapon in or near a person in a public place that hides the weapon's footprint from others. Some states limit the use of long guns and alternative types, while others permit a variety of weapons, including electronic guns and knives.
Laws pertaining to firearms, specifically handguns, are generally left up to the state's discretion. Some states are fully open carry, meaning no permit is needed, while others require a permit and/or training. Some states have caliber and magazine restrictions.
Another murky issue with concealed carry: is a holster, purse, or backpack part of the concealed carry? Before buying any firearm, it is highly advisable to check the laws of your state, especially if you intend to carry the weapon in public. On everyone's list of "Best Concealed Carry" is the Smith & Wesson M & P:
This S&W M&P is a polymer-framed, short recoil semi-automatic pistol introduced in 2005 with concealed carry in mind. The handgun targets law enforcement and features advanced ergonomics for easy handling. The M & P comes in several variants with calibers such as the 9mm, 380 ACP, and 22 LR. Barrel length varies from 3.5 inches to 5 and weighs only 21 to 26 ounces, depending on the options.
What Should I Look For in a Concealed Carry Weapon?
There is no one size fits all firearm. Choosing the right concealed carry weapon depends on what the firearm will be utilized for. If you are in law enforcement, administration typically has explicit protocols for a second or concealed carry weapon.
There are a number of factors that go into making the right choice for a concealed carry body shape, hand strength, wardrobe, and daily activity, along with the method of carry. The right gun is a positive balance of caliber that comfortably fits in the hand. The shooter should be able to operate the firearm efficiently, and it should be easy to conceal.
Semi-Automatic or Revolver?
This decision is, again, personal inclination of the shooter. As for safety, revolvers can be considered as foolproof as any handgun can get, mainly because the ammunition can be seen without removing the clip. The limited capacity of the revolver tends to establish that the shooter makes every round count.
Shooters are drawn to semi-automatics because of the high round capacity and ease of speed loading. If you need to keep things as clean as feasible, go with a revolver. Otherwise, use a semi-automatic if you can deal with a more complex operation.
Stay with the Smith and Wesson M&P Revolver.
The S&W M&P 340 hammerless 357 magnum is nothing short of a perfect concealed carry handgun. The M7P 340 revolver is chambered in 357 magnum for excellent knock-down power. The barrel length is only 1.875 inches with a scandium alloy frame and 5 shot capacity. Black synthetic grips make this a stunning-looking revolver.
Make it personal
Once the decision has been made to carry a firearm under concealment, the best weapon is the one you feel most comfortable carrying and training with. No one should ever decide on a firearm for you.
No male should ever choose a weapon for a female. Women can select a firearm and are more likely to carry the weapon if they pick it out themselves.
Ask yourself these questions: Can you shoot the firearm without readjustment? Can you easily reach the slide and draw it back? Will you carry the weapon every day?
Do your research and read all the reviews to ensure your choice is the right one. Choose a trustworthy brand and retailer with no known flaws in the model you choose.
Heckler & Koch has been building quality arms in Germany for over seven decades.
The H&K P30SK is a formidable sub-compact handgun perfect for any concealed carry application. This semi-automatic, polymer-framed handgun comes in 9mm or 40 S&W. The H&K is perfect for concealed carry with an overall length of only 6.42 inches, with a compact barrel length of 3.27 inches. A 9mm P30SK only weighs 23.99 ounces.
The Right Caliber, Frame, and Real Estate
This assertion has two fronts; a larger caliber weapon will disable an intruder faster with fewer shots. On the alternative side, a small-caliber weighs less, and any caliber works with the proper shot placement. The fundamental goal of a shooter under attack is to incapacitate the attacker. Your options as a shooter lays heavily on the size of caliber you prefer.
Top concealed carry handguns are no longer produced out of heavy materials. The best-concealed carry handgun frames are aircraft-grade aluminum alloys, stainless steel, and polymers.
Size matters, so make certain the grip you have on the gun is comfortable. Individuals with large hands will find it challenging to hold onto a smaller frame handgun and vice versa. Make sure your fingers reach the safety and other parts of the firearm without having to give up grip power.
Final Word
In recent decades every handgun manufacturer around the globe began offering concealed carry firearms specifically to focus on this burgeoning market. Law enforcement and self-defense continue to be drivers in the handgun market.
The advancement in materials and technology continues to reduce the profile of every firearm and strengthen its intensity.