Honoring Brave Fire Fighters with New Thin Red Line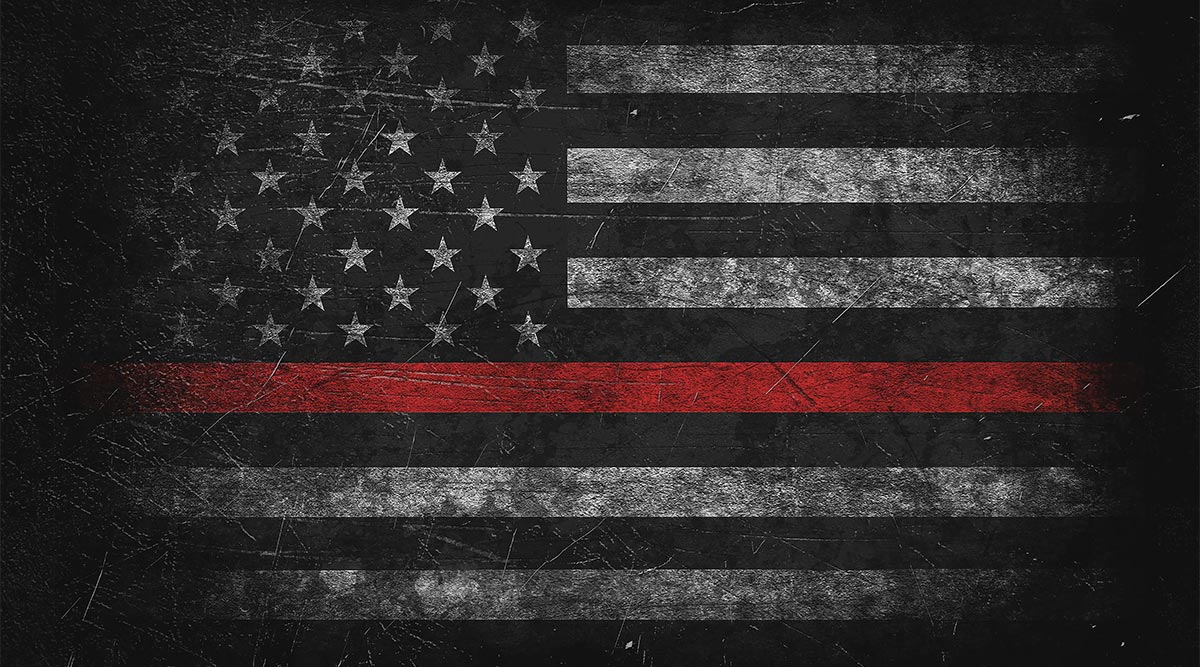 We want to thank all of our brave fire fighters and those who volunteer at our local fire departments by offering the Thin Red Line as a badge of courage, respect, and appreciation for those who put their lives at risk to protect our homes and our lives. In a similar way that our Thin Blue Line highlights our support for law enforcement, we want this new variation to focus on those who put themselves between us and wildfires. 
We have received so many requests to offer the Thin Red Line, and we're excited to release it this year for a limited time. The American Flag imagery is not only classic, but also compelling as this patriotic reminder fundamentally unites us all, no matter on what side of the line you are on. The red stripe is symbolic for the brave men and women who serve in the fire department, ready to answer the call and be on the front lines when battling home and wildfires.
Wildfires are serious business
Last year, 2017, North America experienced one of the worst fire seasons in decades. For many months it seemed like half of the country was up in smoke, particularly in the Northwest region. Wildfires pose a danger to our environment, the smoke enters our homes and poses a threat to sensitive lungs, and the loss of lumber and forestry effects our economy. Every year the fire department does what it can, but no one can predict when the next big one hits.
Lucky for us, there are many people who give their time, and sometimes their lives, to answer the call, no matter the time of day. These people keep themselves in fantastic physical shape, and mental awareness. Firefighters are tasked with a variety of duties, they don't always put out fires. But that is certainly one of the most physically demanding and dangerous occupations on the planet.
Thank you Firefighters
Our Thin Red Line GunSkins kits are designed for firefighters, and those who support their local fire department, to show their appreciation. It's a simple gesture, but it speaks volumes. Being a firefighter is not something to be easily dismissed. We're proud of our boys and girls in red, and you should be too! 
While firefighters aren't usually armed while on duty, there's no doubt our heroes understand the important of personal carry and home defense. Our Thin Red Line pattern is only available for Pistols and AR-15 Rifles. This is a limited time release and we cannot guarantee they're be available forever. If you or anyone you know serves in the fire department, consider showing your support with Thin Red Line!