GunSkins Named Presenting Sponsor of 5 ASRS Hacksaw PC's Premier Cup Series Events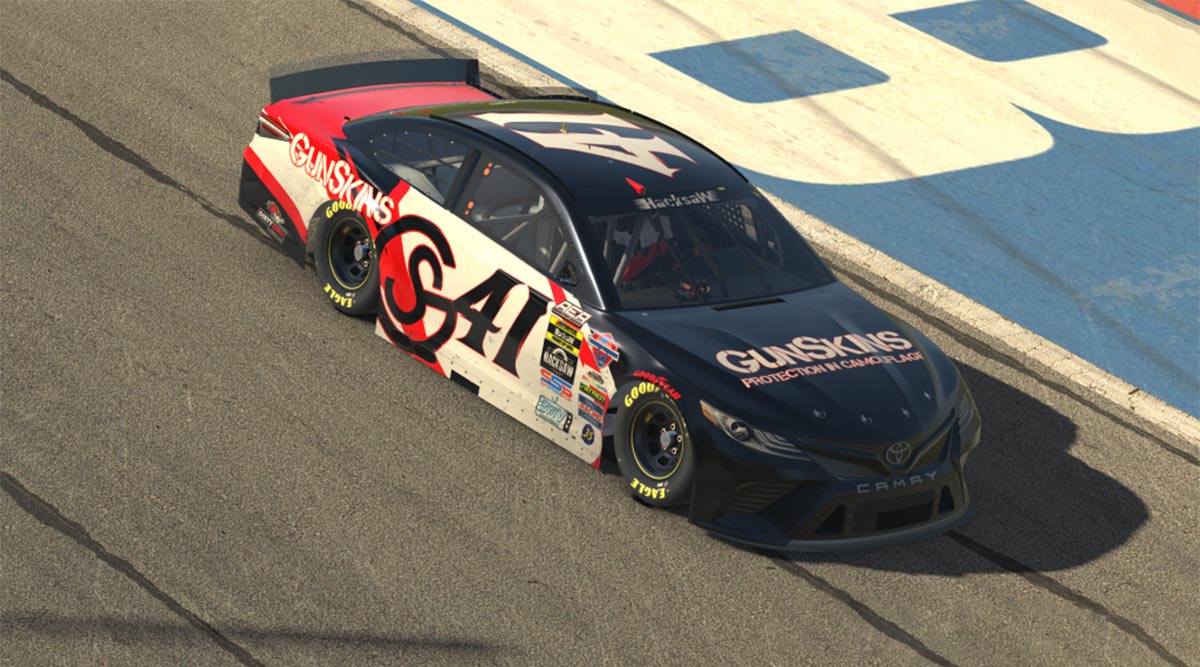 While many industries suffered tremendous loss amidst the pandemic that began in early 2020, a handful experienced a sort of rebirth or revitalization from the canceled events and mandated lock downs. The world of iRacing is one group that saw significant growth as thousands of events around the globe were canceled leaving racers at home with little to do to scratch that itch.
Originally founded in 2003, the America Sim Racing Series (ASRS) has evolved into a premier iRacing series and 2020 provided yet another boost in popularity. The CUP series includes 35 races on some of the most renown racetracks in America.
Thanks to veteran racer Tim Knott, GunSkins has been given the opportunity to fly it's flag during the series as the presenting sponsor of five races, including the series finale at Phoenix Raceway.
Start Your Engines
Knott is a member of Dirty Bird Sim Racing, owned by Jason Stewart. A Texas native, Tim spent his early years behind the wheel of a UMP/USMTS dirt modified but these days, simulators make racing a lot more feasible…not to mention affordable.
You can catch all the action from the GunSkins 150 at Phoenix Raceway TONIGHT, March 17 at 9PM EST right here.