Impressions and Recap from NSSF SHOT SHOW 2018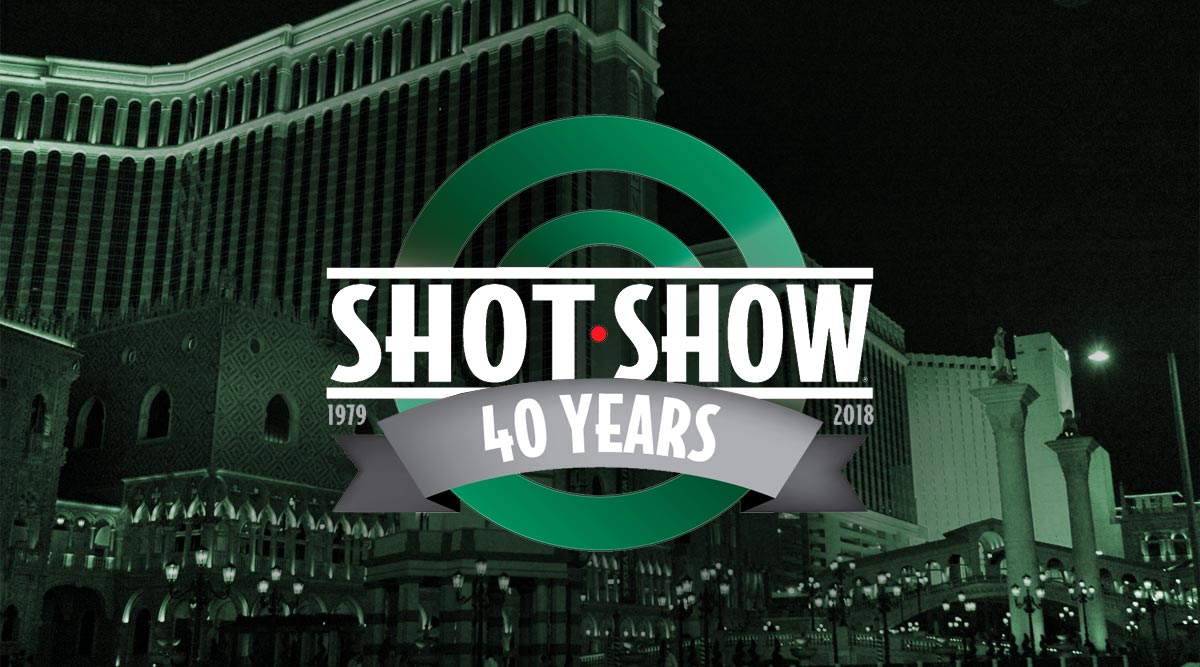 The largest firearms convention in the US is held every year in Las Vegas, Nevada. This year's show ran from January 23rd through the 26th. This was GunSkins second year attending the show as an exhibitor and we wanted to share our experience with you.
Last year GunSkins started small, sharing a single table with other vendors and having only one cabinet in the new products center displaying our goods. Despite these humble beginnings, GunSkins was awarded the #1 new product of the year. We were blown away, but apparently so was the crowd. This year we upgraded our booth space to something much larger and we were ready for a great show!
Show and Tell
The most common question we heard from people entering our booth was "Are these guns hydro-dipped"? We took the compliment and began educating them about our high performance vinyl wraps and how they are a great alternative to other gun finishes on the market, including Hydro-Dip and Cerakote.
We also spent a good portion of the show demonstrating how our product works. We used our AR-15 Mag Skins to show how easy it was to install and remove. Those who were brave enough to try it themselves were rewarded by keeping the magazine, wrapped and all! And of course we were also handing away catalogs and AR-15 Mag Skin samples left and right.
It was really amazing to speak to people who were just as excited about our products as we were! A surprising number had already wrapped some of their firearms and came to tell us how happy they were in person! We listened to feedback and some had requests for a few more specialty patterns, including more country or state-specific flags. We'll see how than pans out in the months to come.
Opportunity to Expand
Our primary goal this year was to get our products into the hands of as many people as possible. But this is something we can't alone, especially in the course of a 4-day show. Therefore, we were recruiting retailers, small business owners, and distributors all around to become Official GunSkins Dealers. We were offering some pretty sweet deals and risk-free ordering, just like we do for all of our customers.
We are always looking for new dealers to carry our product in their stores. Roughly half of our dealers also offer in-house installation, something we don't do. That can be a real bonus for those who aren't confident in their ability to try it themselves. If you are interested in becoming a dealer simply fill out our Dealer Inquiry Form and we'll get you set up in no time!
It's almost impossible to visit every single booth at the show, even if you stop by every day during the event. There are thousands of vendors and even more attendees roaming the halls of the Venetian Hotel in Las Vegas, where the show was held. We're still unwinding from such a crazy week, but overall it was a great show! We're definitely going to be returning for next year. We're going to need a bigger booth!