GunSkins at NSSF SHOT Show 2019 - Las Vegas, Nevada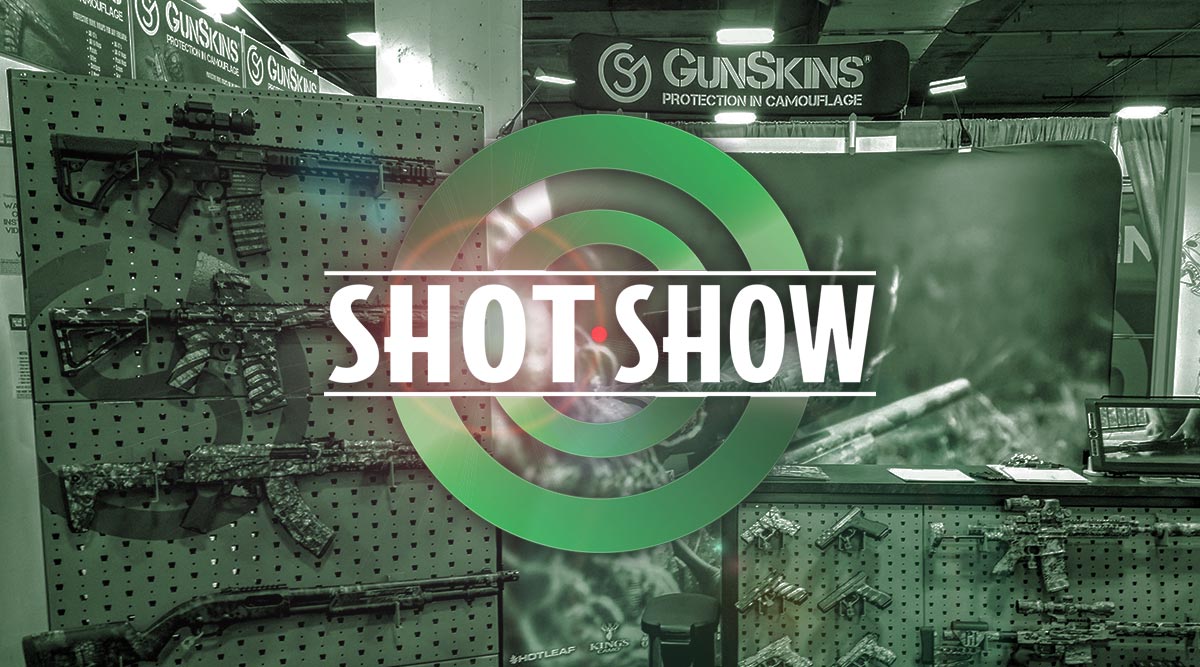 They say the third time's the charm. We hope that's the case as this will be our third year as a vendor at the nation's largest hunting and firearms convention, SHOT Show. The show dates run from January 22nd through the 25th. Last year's show was nothing short of a success and we're hoping to continue the trend of showing as many people as possible just how awesome it is to wrap with GunSkins!
We're excited to catch up with some old friends as well as make new connections. Many of the camouflage producers that we partner with will be on the show floor, including Kryptek Camo, A-TACS, Sniper Dynamics, and more. Realtree will also be present and their booth never fails to impress. We're looking forward to showing a sample of GunSkins in Realtree Camo for the very first time at the show!
What's New This Year
Shot Show is an opportunity for us to showcase what is new and in development, a taste of what's to come for the rest of the year. We're going to have new product and new camouflage patterns on display at our location, Booth #1559. We definitely invite you to stop by and say hello.
We recently started offering a new kit, the Pistol Accent Skin. It's not quite a full gun wrap yet it's not merely an accessory kit either. It's right in the middle, providing a set of six Pistol Mag Skins in addition to material for wrapping the slide and the grip. What's even better is that we have these available in several models for easy installation. These include the popular Glock, 1911, and P226 pistols.
We're also excited to reveal GunSkins in Realtree Camo for the very first time! These are still in development and won't be available for release until late Winter or early Spring. The patterns that we will be featuring include Edge, Max-1 XT, Max-5, and the Xtra Colors: Paradise Pink and Sea Glass. We will be offering a total of eight Realtree camouflage patterns for our kits when all is said and done.
We're not stopping there. Recently we've polled our audience regarding a new "dark camouflage" pattern to offer. The people voted and the results are in. If you stop by our booth you can find out what the winning pattern(s) are. We have many other exciting things to announce, but only at the show!
Everyone and their mother is invited to stop by our booth at the 2019 Shot Show in Las Vegas, Nevada. If you are an attendee, be sure to check out our digital press kit and add it to your media planner. Our installation experts will be doing live demonstrations and answering questions throughout the show. We'll be signing up new dealers on the spot and giving away samples of our product. We hope to see you there!