Top Gifts for Gun Collectors 2021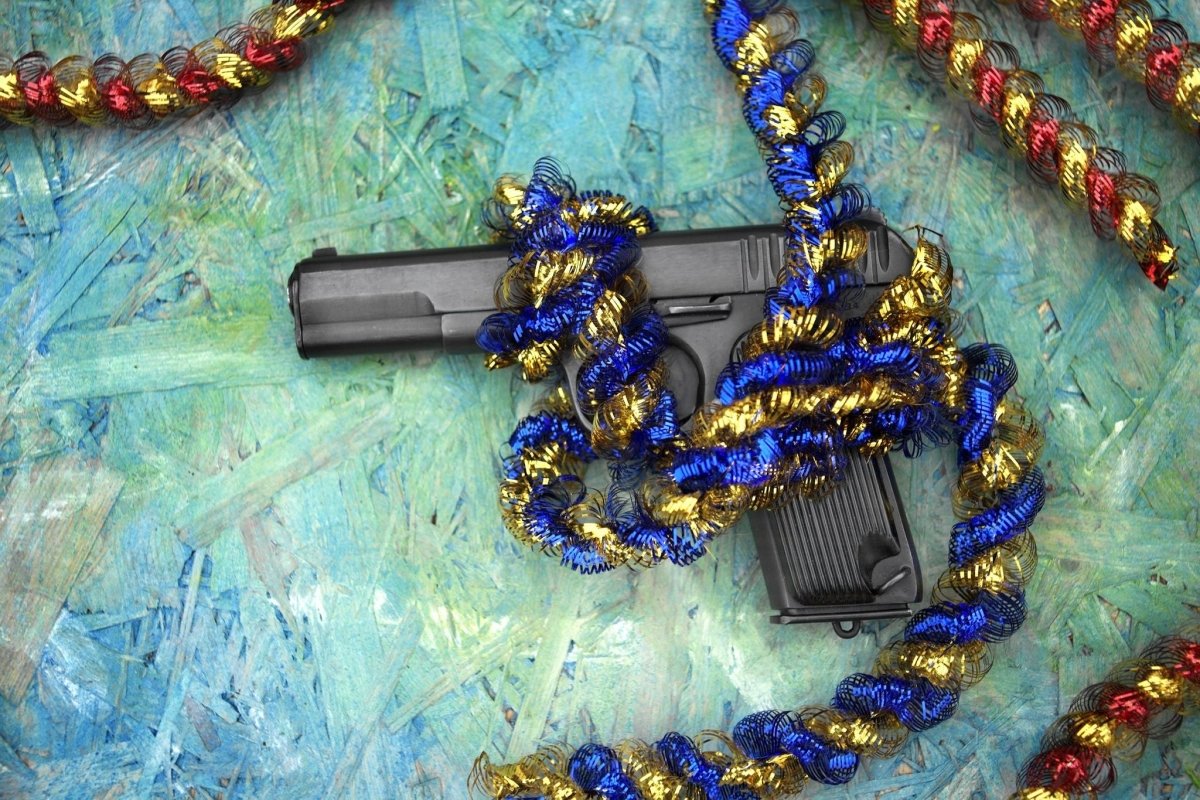 The end of 2021 is nearly upon us, and with it brings a new year of gift-giving opportunities. Why not give a gun-related gift to the gun enthusiast in your life? If you're looking for ideas on what to buy, look no further than our list. 
If you struggle with the lack of knowledge surrounding firearms in general, this will also help you better understand why each gift idea could be beneficial for the recipient you plan on buying for.
Boresnake for Gun Cleansing
Every gun owner out there wants to keep their gun in clean, pristine condition. That's why a boresnake makes a great gift. Boresnakes are effective quick measures for a quick clean, especially when out in the elements.

Make sure you know the caliber size of your gun enthusiast's firearm before purchasing a boresnake because they're not one-size-fits-all. The wrong-sized boresnake will be ineffective at cleaning a firearm.
Souvenir-Styled Gun Gifts
While practical gifts like a boresnake (or, of course, a new gun itself) is a welcome addition to any gun lover's collection, sometimes you want to think outside of the box. Grabbing gun souvenirs like replica guns, office supplies, books, or displays can be a fun, new twist on your annual presents. 
Gun souvenirs are also a great add-on to any gift, so you can buy your loved one their new favorite firearm and give them something to remember you by in their home or office.
Replica Guns
Maybe your gun enthusiast has everything they could want as far as tools and accessories for their firearm. This is where you could get a little bit more creative with the type of gift you choose. Miniature replica firearms could be another great idea to buy for your intended recipient. 
Not only are the designs of these replica firearms nearly identical to the real thing, but some of the parts work as intended. As a disclaimer, they don't shoot anything, but they're very fun to play with!
Of course, you can also buy an authentic antque replica gun for the gun enthusiast in your life, especially if they're interested in historical reenactments. While some reenacters use live firearms, others prefer realistic imitation firearms (RIFs) that exclusively fire blanks. Believeable recreations can be pricey, making a high-quality replica a fantastic gift for any gun-loving history buff.
Replica guns aren't the only type of gift that will fall into the "souvenir" category either; there are many other ideas that you can find in this realm.
Gun-Themed Christmas Tree Ornaments
If you're looking for a gift during the holidays, consider giving the gun enthusiast in your life a gun-themed Christmas tree ornament. Whether you choose a gun-shaped ornament, an ornament that looks like a bullet, or even an ornament of their favorite hunting game, you'll love seeing this gift on your tree for decades to come. 
Although this gift is fairly simple, any gun enthusiast will adore a gun-themed decoration on their Christmas tree. This idea could be great for somebody buying with a lesser budget than the more pricey gun items might cost them.
Toy Guns
Another fun hobby-related idea could be to buy your gun enthusiast recipient a fake blaster, a water gun, or any other type of toy gun. There is a range of possible toy guns you can purchase, and this gift would provide an outlet for your recipient to still fire a weapon inside their home with a fun, game-like twist to it.
Even better, if your recipient is a dad, he might love playing with fake guns with his kids as well. With toy guns, you can create an alternative measure where your recipient can still enjoy some of the perks for firearms inside his or her home with a leisurely twist to it that many people will love.
Desk Tools
Another fun idea could be something office-related. For example, you could gift your recipient a gun-themed pen holder, paperweight, or laptop sleeve for their desk at work or home. Although it would be ideal if gun enthusiasts could practice shooting their rifles or hunt for sport all the time, people still need to work to maintain a living.
By purchasing a gun-related desk item like a pen or pencil holder, you can remind them of their happy place with this fun idea. You could subsequently tag onto this idea and buy them a book about guns that can also be kept on a desk or bookshelf in-office.
Whether it's a book on the history of hunting that they can read or their lunch breaks or a guide to all of the new firearms being released this year, men who love firearms will be happy to have this slice of the great outdoors in their office. You could even turn this gift into an annual tradition, buying new additions of hunting catalogues or guides every year.
Docking Stations
Another excellent idea comes in the form of a gun lover docking station, a space where people can keep their firearm rested, as well as other personal items of their choosing, such as a watch, cell phone, or car keys. This is a great gift idea for gun enthusiasts who tend to lose their belongings. 
Personalized Gifts Go a Long Way
Another terrific avenue you could take when purchasing a gift for your gun enthusiast is a personalized ammo box. This gift is a personable idea that gun owners would adore. Customize their box by printing your recipient's name on the side of it, and you can spice it up by adding other amenities they like to the interior of the box for gifting purposes.
Add something else manly such as cigars, ammo itself, or maybe even a flask to personalize the gift even more. This is one of the most desirable gift ideas for gun owners as they're constantly using ammo boxes. What better way to show your support for their hobby than by giving them their ammo box designed specifically for them?
Shooting Performance System
If your gift recipient is serious about their firearm accuracy, they will love the a shooting performance system. Although fairly expensive, these devices attach to either a handgun or rifle and accurately track shots from the respective firearm — typically with the help of an app!
This adds an analytical side to just going to the shooting range. Now your recipient can track their shooting stats on their phone; this will hopefully lead to some sort of progress when it comes to their accuracy over time and will also add another element of enjoyment that they didn't have before.
If your gun enthusiast is just beginning their hunting journey or wants to improve their game, you can also spring for a hunting class or clinic. Many state governments offer continuing education classes or advanced hunting clinics in addition to the state-mandated hunter education programs for permitting. 
Whether they want to become an expert at tracking, learn about conservation, or refresh their memory on field dressing, this will be the gift that keeps on giving. 
GunSkins
If you're still looking for direction, try checking GunSkins vinyl wraps that are easily removable and applicable to every type of firearm. These wraps are excellent gifts for people who want to customize their guns. Not only do these skins provide a cool new design, but they also add a layer of protection for your gun.
GunSkins ensures that your gun will identically match your subsequent gear and apparel. Gun enthusiasts across the board appreciate the camo patterns to choose from on their site. Their selection isn't just limited to the wraps, though; they also have an array of t-shirts, sweatshirts, hats, and more.
If you still can't narrow down which item to purchase for your recipient, GunSkins also sells gift cards. Although this might be seen as the easier approach to holiday shopping, a gift card can go a long way. Your recipient will appreciate having money that they're forced to spend on something gun-related, so this also makes an excellent gift choice too.

How To Come To Your Final Decision
After going over the potential list of ideas you should get somebody who considers themselves a gun enthusiast, hopefully, you have some direction as to what to buy. It's important to take your recipient into account above all else.
Yes, these are general gift ideas that most gun lovers would enjoy, but always think about how it applies to your situation.
Sources:
Firearms Cleaning and Maintenance | Texas Parks & Wildlife Department
The Past in the Present | National Geographic Society
Advanced Hunting Clinics | California Department of Fish and Wildlife