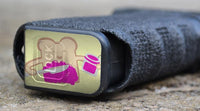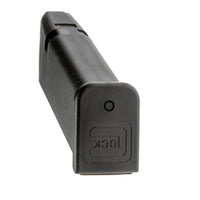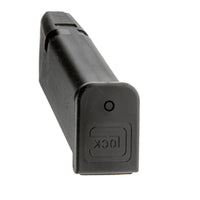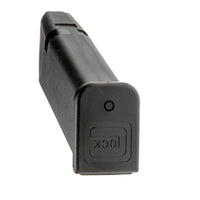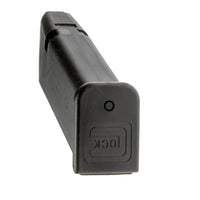 Custom Pistol Mag Skins 6-Pack
Regular Price

$ 16.99

Sale Price

$ 16.99

Regular Price

$ 19.99

Unit Price

per
🚚 FREE SHIPPING on all orders over $25 shipped within the US!
Description

Specifications

Install Video

Compatibility

F.A.Q
Customize your pistol by adding some flair to your magazines! Upload your own logo, artwork, or photograph and make your EDC truly one-of-a-kind. Custom pistol mag skins make great gifts, souvenirs for a party or charitable event, or merch for your business. Shirts and hats are nice, but when it comes time to showing off at the range it's what your handgun is sporting that will draw the most attention!
Pistol Mag Skins come in a 6-pack. Only one image is required with the option of having up to 6 different single designs. Otherwise, the one upload will be used for all six mag skins for a unifying look. These are designed for 9mm and .40 caliber double stack magazines but can be installed on larger .45 cal magazines (centered) or trimmed to fit smaller single stack mags as well.
The user must be the rights owner for the image uploaded or have the permission to reproduce it. Please provide a high-resolution file for best results. We will not allow custom mag skins with content that is discriminating, hateful, grotesque, pornographic, or other otherwise in bad taste. We reserve the right to decline any submission if we feel the image is in violation of our requirements.
Please allow two weeks for file preparation, printing, packaging, and shipping.
Do It Yourself: Easy to install high-performance vinyl
Compatible: Conforms to any shape, trim to fit
Removable: Leaves no residue behind
Durable: 100% Waterproof non-reflective matte finish
Warranty: Lifetime
Made in: USA
Product Type:

Pistol
Brand:

GunSkins
Weight:

2 oz
Glock
Springfield XD
Smith and Wesson
Sig Sauer
& More!
Why will the GunSkin not stick to my gun/accessory?
You must thoroughly clean the gun/accessory before installing the GunSkin. We use a gun-specific degreaser and a small brush. Make sure to scrub all the recessed areas to remove oil and dirt. Then wipe it off, or with some parts you can rinse with warm water and let dry. Newer guns tend to be more oily, so you might need to clean it twice. Before installing, you can use rubbing alcohol to wipe off any dust or debris. Also, make sure to use heat as your installing the GunSkin, it helps the material to conform.
Can the GunSkin be removed?
GunSkins are removable and have no effect on the finish. To remove the GunSkin, heat the material with a heat gun/blow dryer and peel off. If there is any residue left behind, use rubbing alcohol or Goo Gone to remove.
Will heat from the barrel melt the GunSkin?
The heat from the barrel will not effect the GunSkin. However, we do not recommend installing the GunSkin on the barrel, if you intend on using full auto.
FREE SHIPPING
Easy to install
100% Waterproof
non-reflective
lifetime warranty
made in the usa