Rail Skins for AR-15 Rifles with Quad Rail Forends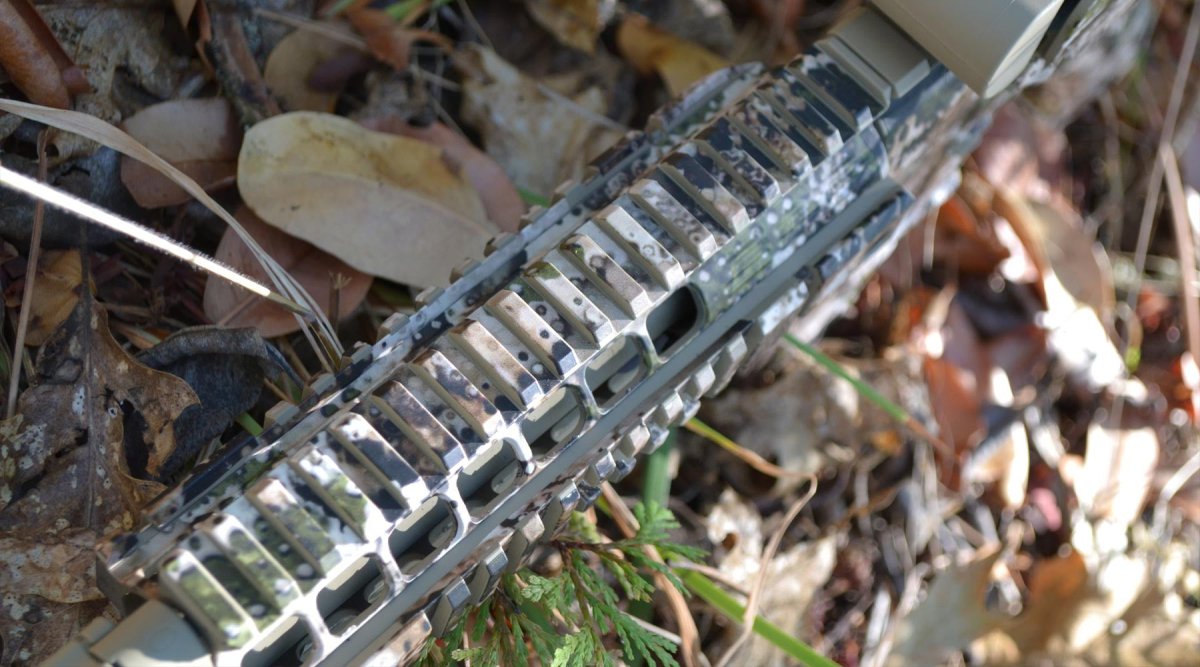 Our AR-15/M4 Rifle Skin Camouflage Wrap Kits come with many pre-cut pieces that make installation very easy and smooth for AR-15 Rifles and most other weapons similar in model. Our template includes a long strip of material with pre-cut notches designed to fit over picatinny rails. These rails are useful for mounting accessories, such as laser sights, scopes, cameras, pistol grips, and more. With the quad rail, you can really gear up your gun to become the ultimate tactical machine.
YOU ASKED FOR IT!
We've had multiple requests for more rail pieces from customers who wanted all their rails to match. Rail Skins are the response to that demand. In the past a quad rail would have to be wrapped using the bulk material from the AR-15 Kit, but with the option of our Rail Skins it just became a whole lot easier to install camouflage over each and every notch on the picatinny rail system. It saves on time and work so the installation process can be as smooth as every other pre-cut piece.
Our Rail Skins come in a set of four, designed with the quad rail forend in mind. However, if your weapon contains less than 4 rails, but their length is greater than one sheet, you may simply piece together as many pre-cut pieces as you need to fit. Rail Skins are easy to peel and stick, and can be overlapped seamlessly without very little disturbance in the breakup of the camouflage pattern.
YOU GOT IT!
Our decision to produce Rail Skins is to enhance the customer experience and offer you the option to install more on your weapon in a way that's the easiest and smoothest possible. First time vinyl users will find it easy and quick to install. It's not a required kit to enjoy the standard AR-15 Rifle Skin, but it's a great option to pair them together if the weapon you intend to wrap contains more than one picatinny rail.