Customize and Identify Your Magazines with Pistol Mag Skins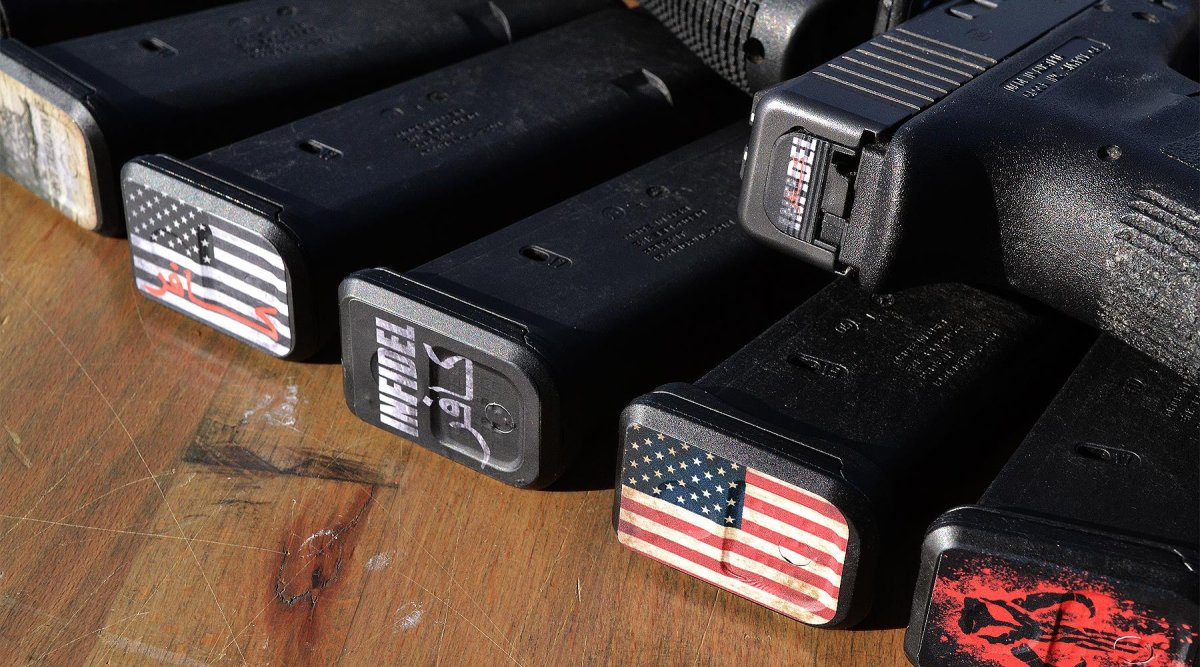 GunSkins vinyl wraps are easy to apply and offer protection and concealment at the same time. However, they can also be used to customize and identify your pistol magazines. This is a more tactical approach than simply decorating your loadout. If your arsenal consists of different caliber ammo or gun-specific mags, this is a great method of making mag identification simple and awesome at the same time!
Pistol Mag Skins are designed for 9mm and .40 caliber double stack mags, however they will also work on the larger .45 cal magazines. We use them on our personal handguns, including the Glock 17 & 19, Springfield XD, and Sig. With more than 10 unique designs to choose from, it's easy to mix and match just the way you want it!
Each kit comes with pre-cut pieces to make installation a breeze! There are a total of 6 Pistol Mag Skins in each template. That means you can have all of your gun-specific mags wrapped with identical skins for easy identification. Show them off at competitions, share them with a shooting buddy, and never loose track again!
Pistol Mag Skins are designed to cover the entire floor plate. The template includes a hole cut-out used to retain disassembly functionality, and it may or may not align with the hole on your mag. Since not all magazines are identical, your mag skin may require custom trimming to ensure functionality. If your magazine doesn't contain any holes on the plate, the entire piece can be installed seamlessly.
As with any GunSkins vinyl wrap, a clean surface is key for a successful installation. Use a gun-specific degreaser to remove all oils and residue. We recommend scrubbing into the recessed areas using a small brush. Lastly, use rubbing alcohol to remove moisture and dry thoroughly before applying the material. Once the vinyl is set in place, hit it with heat and press firmly with your fingers to maximize the adhesion.
These are a welcome entry to our growing selection of magazine wraps. As an additional bonus, each Pistol Mag Skin kit also comes with a pre-cut piece that is designed for the back slide plate cover. It's a nice touch that looks great by itself, but also serves as an identifier so you can match your mags with the right pistol.
Even if your gun is already wrapped with an existing Pistol Skin, these accessory Pistol Mag Skins look great when bundled together! They offer the same protection and durability you'd come to expect from GunSkins. They also make great gifts for a special his and hers shooting experience.