America Grey Takes a Tactical Approach to a Patriotic Classic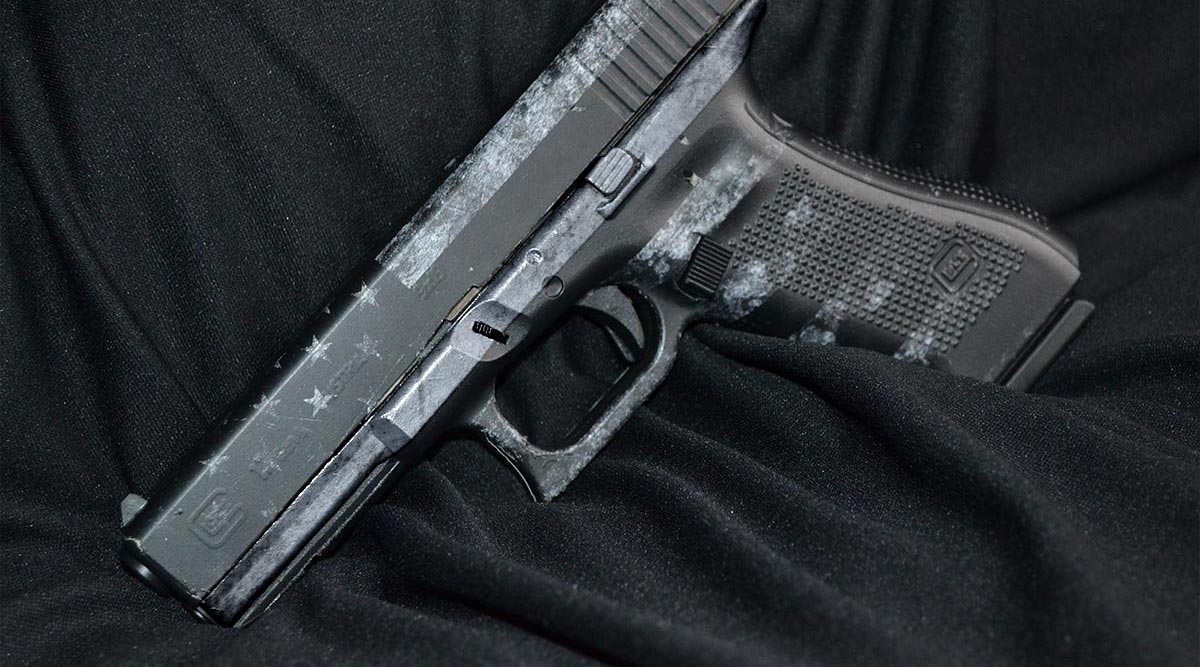 Get ready for a new specialty pattern for your AR-15, pistol, and mags! Made available by popular demand, we present to you a new take on the American Flag you all know and love. This America Grey is devoid of color, worn, and distressed. Just the thing you were looking for to give your personal carry some extra class.
America Grey
GunSkins is an All-American company, proudly making every premium vinyl kit in the USA and handling all customer service domestically. We love guns, baseball, and apple pie! Along with our brothers in arms, we bleed red, white, and blue. With all that said, sometimes there comes a time when it's better to tone down the color and put on a little grey.
America Grey is a new way to show your love for freedom, with the American Flag in monotone greyscale. This new option gives your rifle or pistol a significant upgrade from matte black, but nothing that draws too much attention to itself. It's perfect for those who appreciate a unique and tactical approach to patriotism. We all salute our nation's flag, but some of us do so from the shadows.
This is a great opportunity to pick up the new America Grey specialty pattern for your AR-15, magwell, pistol, and magazines for less!  It makes for a very meaningful gift for anyone in the service, past or present.
America Grey is just an example of how we're working hard to offer new, unique, and popular options for GunSkins premium vinyl wraps. As a matter of fact, we're always open to hear feedback from you via email or social media. There are more camouflage patterns on the horizon and they're going to be pretty sweet. Stay tuned!