NSSF 2019 Range-Retailer Business Expo Show Recap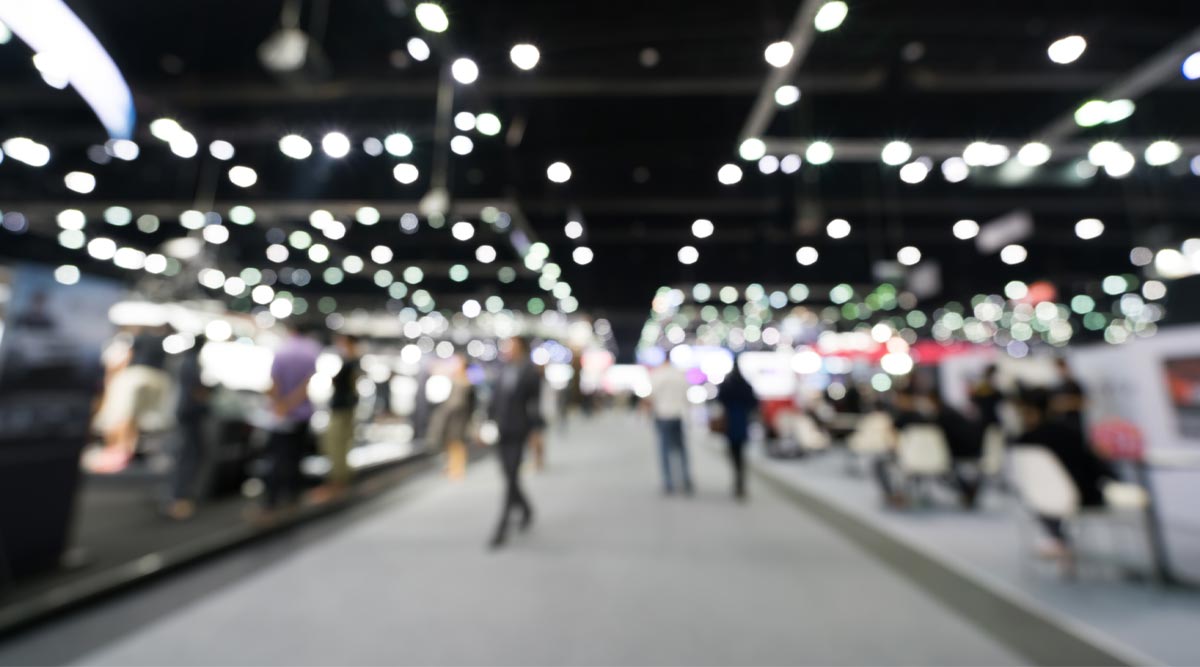 In mid-august, GunSkins had the great pleasure of being showcased at Denver, Colorado's 2019 NSSF Range-Retailer Business Expo alongside other talented firearm industry leaders and technicians. We displayed many of our exclusive vinyl wraps, highlighting new and available tactical patterns. Many new vendors and old partners alike enjoyed the hands on experience with our premium DIY kits on the spot; and we loved answering all of your questions and hearing your boundless enthusiasm for our products.
We believe in offering an effective, durable, and affordable solution when it comes to applying a new finish to your armament. Whether it be tactical, hunting, aesthetic, or specialty camouflage, our vast array of camouflage and cutting-edge patterns will meet any environmental challenge or application. Shooting range owners, firearm retailers, and gun manufacturers were invited to offer GunSkins as part of their business strategy to their own local communities.
New Camouflage Patterns
It's been a longstanding tradition here at GunSkins to announce and preview new & up coming patterns and products to you, our loyal followers. We recently launched Prym1 Camo to an overwhelmingly positive response. The owner of GunSkins recently wrapped his own personal protective piece in Prym1 Fire Storm, quickly solidifying it as his new favorite gun-wrap. Just a touch of accent color can make all of the difference.
We have also been playing around with Prym1 Pink Out and StalkLand Lotus, asking which pink camo is the female fan favorite. So far its been a tough competition, but all the ladies agree that they both look lovely! Late in the show we wrapped a rifle/scope combo in Prym1 Woodlands and were very quite content with the install. Overall, we're really excited to see y'all next year and look forward to hearing continual feedback throughout the year!
When it comes to more traditional hunting camo, we had plenty of guns on display, even featuring Realtree patterns. Our show shotgun was sporting the Max-5 camo, a duck hunting classic. Another crowd pleaser, Timber, was recently released by Realtree this year and we had the privilege of wrapping a Ruger 10/22 for it's big public reveal. It looked right at home on our gun rack next to Realtree's well established Edge pattern.
A Look Into the Future
One our greatest takeaways from trade shows like 2019's NSSF Range-Retailer Business Expo and SHOT SHOW is the opportunity to connect face-to-face with other companies and intermediary parties. As a matter of fact, it was gun shows similar to this which gave us our initial opportunities to connect with talented licensors, like Realtree, Prym1, Kryptek, and others! It's important for us to have a vigilant trigger-finger on the pulse of the shooting community, in order to stay ahead of the curve on all of your favorite products that we proudly and painstakingly craft.
We had engaging and productive conversations with gun manufacturers, distributors, and retailers this year. Gun range owners in particular agreed on the countless benefits of  customizing and branding their rental mags and arms. All too often gun magazines seem to walk away, never to return. GunSkins offers a uniquely simple solution for when your personal and/or corporate gear requires customization, which translates to decreased product loss, a greater time at the range for patrons, and improved operating efficiency.
As a company, we have so much to look forward to as each new gun show approaches. However, never satisfied with the status quo, we work tirelessly and endeavor to think outside the box [or at least outside the gun], offering new perks to our steadfast customers. Novel patterns will help you stand out or hide better [depending on your goals], but will surely make you and your favored rifle the talk of the troop or the pride of your communal range.
Our next scheduled exhibit is the Las Vegas SHOT Show, running January 21st through the 24th of 2020. We look forward to seeing you there. In the meantime, as always, we'll keep you apprised all of our happenings and exciting announcements as we roll out novel kits and gear, patterns, and special offers. See you next show!