How to Use GunSkins to Make Your Own DIY Blind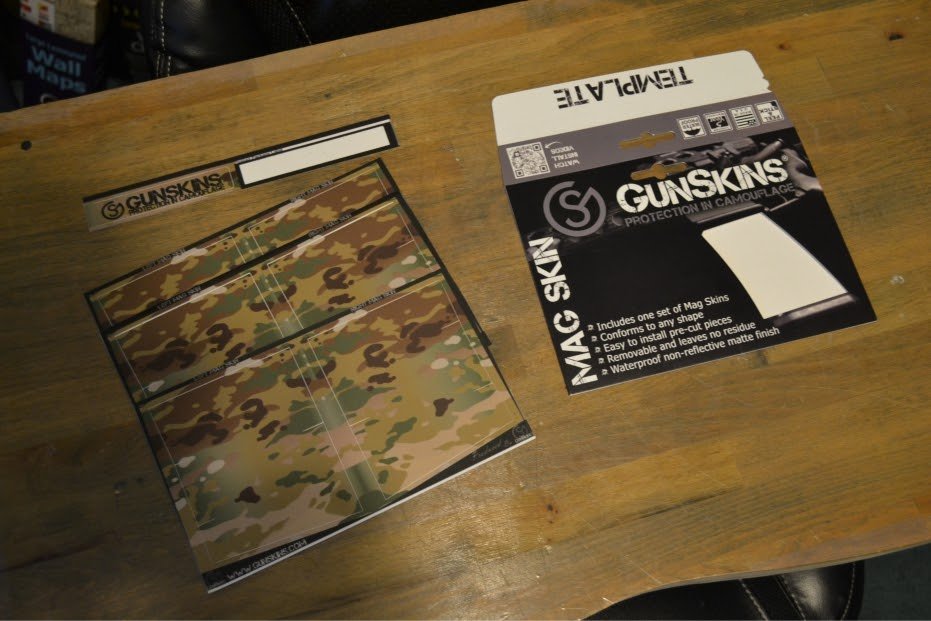 Walking through a field or grasslands chasing your game is a highlight for many hunters, but most game require a quiet, nearly invisible place to sit and patiently wait. 
Hunting blinds and stands have remained a staple to the hunting community. Each blind may look wildly different, but they all serve the same few purposes. 
Buying hunting blinds may be costly, but building your own custom blind can ensure it has everything you need without the high cost. 
These are the tips and tricks to building your one-of-a-kind hunting blind. 
Ground or Elevated 
Before you consider building your custom blind, stand, or box, you'll need to scope out this year's hunting spot. 
During this recon, you'll need to answer a few questions. 
Do you benefit from being elevated? 

How's the ground cover? 

What's the expectation of your hunt? 

What's the terrain? 
Do You Benefit From Being Elevated? 
Being elevated in your blind can be beneficial depending on the terrain, your range, direction of your shot, and your personal preference. 
Hunting from an elevated platform will increase your overall field of view while raising you above the natural eyesight of most animals such as deer, turkey, or other large game. 
Looking at your hunting spot, how much more would you see if you were a little higher? 
Adding elevation by using a tree stand or stand box gives the advantage of elevation, with the disadvantage of versatility. Unlike some smaller blind options, stands are usually put up pre-season and left in one place until the season ends. 
Ground Cover 
Thick ground cover can be both helpful and hurtful when building a blind. 
In one case, ground cover can be used as natural cover, helping you stay hidden during the hunt, while on the other hand, the thick brush could get in your way and narrow your huntable area. 
For low brush, being able to build an elevated platform could help you see into your opening for more opportunities. If the brush is higher in the trees, elevated blinds may not be the best option. It's up to you to make an educated and preference decision. 
Patches of the brush or large bushes create a perfect backdrop and natural camouflage for ground blinds. 
What Are You Expecting? 
Depending on your health, the idea of climbing a ladder into a stand may be out of the question.
You may also simply not prefer to hunt from the air. 
By building your own blind, you create endless custom opportunities. 
Ground Terrain 
Hills and other rough terrains could limit your view from a ground blind, creating a need for elevated blinds. 
Rough ground terrain or soft mushy soils could create issues stabilizing an elevated blind. 
Ensure you have a stable platform to build on before putting the time and effort into creating an elevated blind. 
Ground Blinds 
A popular option for simplicity and versatility remains the ground blind. 
A ground blind can be as large or small as you'd like for your hunt. For some hunters, this means three or four walls, usually made of materials from the surrounding environment. For other hunters, ground blinds could be a completely enclosed solid structure keeping you out of the mud and protected from the elements. 
Enclosed Blinds 
Enclosed blinds can be made of solid materials, such as wood or abs, or more flexible materials, such as canvas creating walls and a roof. This style will keep you out of the sun, rain, wind, and out of sight from your game. 
When building your enclosed blind, it's important to consider how you will transport and set up your blind. While wood and other thick materials are more likely to withstand harsh weather and last for years to come, they are heavy.
Start by building your base. While some enclosed blinds are open bottom, a floor keeps you out of the mud and provides a great platform to attach your walls. Much like building a house, your walls and floors will be framed to withstand wind and other potential damage. 
For enclosed ground blinds, the structure is important but not essential, as you could build your blind from lighter materials. Enclosed blinds can also be elevated, in which case structure should never be compromised. 
Your enclosed blind will have windows, allowing you to take your shot. While you need these windows open, leaving them open can create large dark shapes and shadows. Consider using a dark see-through mesh to hang over the windows. 
These hard walls can be bulky and could be more difficult to camouflage. 
Using GunSkins X-Large sheets, you can wrap your blind in durable camouflage that matches your terrain, creating a high-end result at a reasonable cost from the comfort of your home. 
Open Ground Blinds 
Hunting from the ground provides the opportunity to utilize nature in your blind. An open ground blind is a one-, two-, or three-walled blind, small and lightweight, giving you endless potential for locations. 
Imagine you find the perfect clearing tucked in the depths of the woods. Instead of tracking in a large stand and potentially disturbing nature, these blinds (when built correctly) can be carried in, affecting less of the surrounding nature. 
Three-quarter-inch PVC tubing is a great building option since it can be cut to any length and built to your wanted size. Once the tubing frame is built, a camouflage burlap or other rough, natural-looking material can be used as walls. 
Start by building the main front wall. You'll likely want a chair or stool during your hunt, be sure to sit in this chair to determine your front wall height. 
Using GunSkins wraps allows you to camouflage your poles in a high-end style. With so many wrap designs and options, your gear will now match the terrain being hunted. 
Using your burlap, pull the material flat over the front, wrapping the edges around the PVC, sewing or zip-tying the material around the tubing. When you get to your hunting spot, using bits of brush and fallen twigs can help further camouflage the blind. 
These blinds are cheap, lightweight, and can be set up nearly anywhere. If you find yourself in a chase, such as during a turkey hunt, the blinds can be easily moved. 
This style and build style is great for woods, fields, and waterfowl boats. 
Elevated Blinds
Built in the same manner as solid ground blinds, elevated blinds give you cover and protection from the weather while placing you above the normal line of sight. 
When building the enclosed blind to be elevated, a solid structure is essential. Not only could the structure fail, but you would now be falling from up high. Be confident in your ability to build, taking time to practice and test your blind. 
First, build your enclosed ground structure with a solid framed floor, walls, and roof. Don't forget to leave room for a doorway because you'll need to climb in and out of your stand. 
Consider a three-hunted wall approach, leaving the back wall with an open doorway or enclosed while adding large windows to the other three sides. This will give you somewhere to place your gear and a direction to put your back when seated. 
Build the leg structure for your blind. This structure needs to be solid enough to hold your blind, enable you to move around in the blind, and withstand bad weather. Will you be safe in your blind during high winds? 
Build a ladder or other method to safely get in and out of your blind. 
Keep your gear in mind. While it's sometimes easy to carry your gear in, other times it becomes difficult. Ropes attached to a doorway with clips or carabiners will allow you to attach your gear, safely climb into your gear, then pull up your bags and other gear. 
Using GunSkins wraps, you can camouflage the legs of your elevated blind and disappear into nature. 
Be sure to set up and test your blind. Consider transporting your blind on its side. This allows you to lean the blind to one side and set it into a truck bed or on a trailer. When you get to your hunting spot, you can then lean and walk the blind back into the standing position. 
Disappear with GunSkins 
With the ability to build your own custom blind, you can create something unique to your hunt. Hunting takes so many different forms and styles, and understanding how to build each blind opens the potential for future hunts. 
Using GunSkins wraps to build your blind allows you to use any material with a high-end, professional outcome. 
GunSkins can be used for more than just your blind. Adding protective skin to your guns, bows, and gear can eliminate previous damage and reduce the risk of future damage: No more wood stocks and black barrels. 
GunSkins goes further than hunting gear--from your carry piece to your favorite hunting rifle, you can wrap, customize, and protect your favorite gear. 
Sources 
How to Build a Stealthy Duck Boat Blind