Top 5 Gun Safe Manufacturers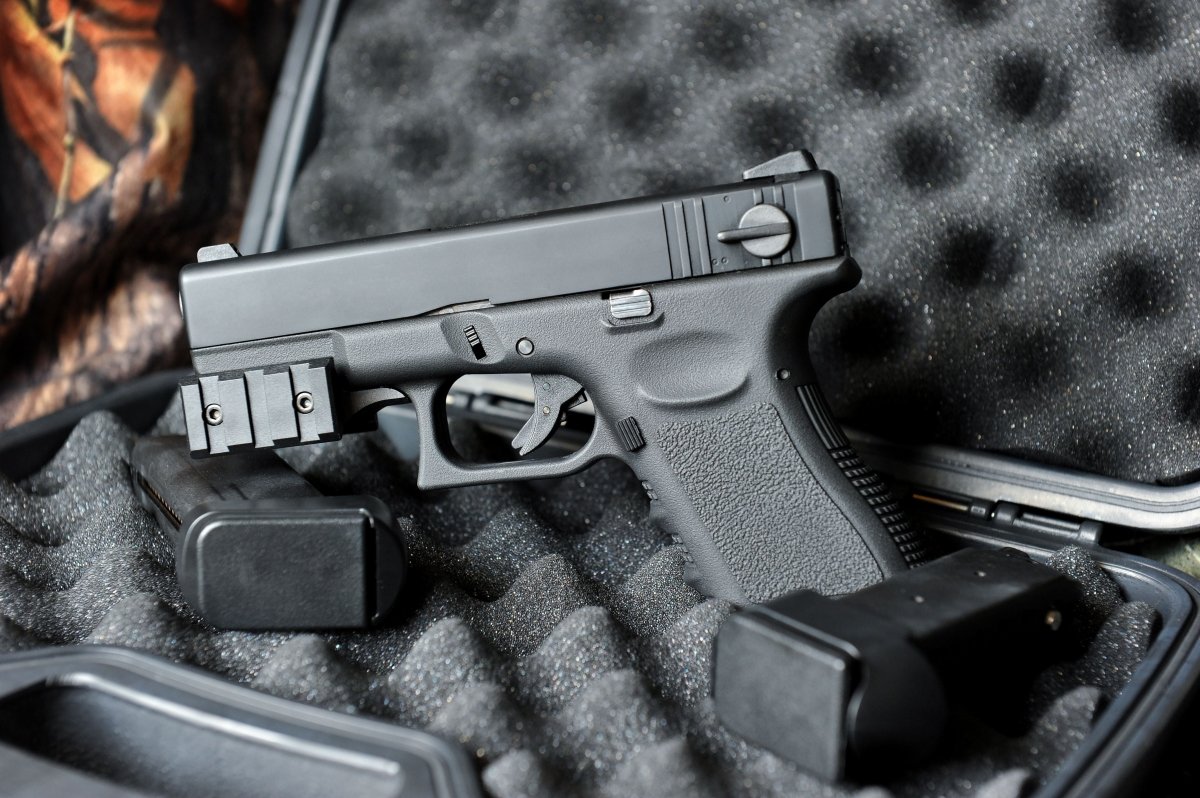 Every firearm owner needs a reliable and secure gun safe, especially if they have children. But with literally thousands of options to choose from, how do you know which manufacturers provide the best quality product with the best protection?
Luckily, gun owners in the United States have access to the oldest and most trusted gun manufacturers in the world—along with some newcomers who have some modern technological tricks up their sleeve. If you're in the market for the best gun safe, then these are the manufacturers to choose from.
Gun Safe Manufacturers 
Many offer affordable options, reliable service, and plenty of positive customer reviews to explore. Each selected manufacturer in this article includes these characteristics, but more than that, all are well-praised names in the industry itself. You are sure to be happy by investing in any of these company's products. 
Barska 
One of the most prestigious options to go with is the Barska brand. This company has it all, from selection to quality. Here you'll find an excellent source of biometric safes that use fingerprints or digital codes for lockup.
Or, if you need something more heavy-duty, then they also make strong vaults capable of suiting anyone's needs, whether they are a gun owner or not. But Barska doesn't stop there. 
This company specializes in gun-safe models, tactical gear, and the best optics available. Here you can buy excellent quality scopes, binoculars, or even microscopes, as well as laser sights and tactical vests. All of which would make an excellent addition to your new safe.
The most popular Barska models are:
Barska Biometric:

 

This model stores up to 30 fingerprints, features a tamper proof design, and is approved by the Department of Justice, costing $200. 
Barska Quick Access:

 

This model is tall and stores up to 120 fingerprints, has three deadbolts, and is difficult to move, preventing any theft, costing $400.
Barska Mini:

 

This model is resistant to tampering and can be mounted to walls but is not water or fireproof, costing $200.  
Hornady
Hornady is a great company to keep in the back of your mind if you are a gun owner. Hornady is primarily a trustworthy munitions manufacturer. If you need bullets for every type of firearm, Hornady has it.
Beyond ammunition, Hornady offers reloading kits and safes to keep it all packed away. Their selection of safes isn't as comprehensive as other brands, but the company name is a worthy one to keep in your list. Particularly, the lock boxes available are of good quality and perfect for quick access.
The most popular Hornady model includes: 
Hornady Rapid Safe:

 

This model utilizes a physical key or a radio frequency identification fob (or RFID key) and costs around $300.
Sentrysafe
Sentrysafe is one of the best companies to go to if you need a safe for any reason. They are sure to satisfy your needs if you're looking to protect your firearms, but they also make safes for general business needs as well, like cash or document boxes.
Exploring their options is a wise thing to do because they make it easy to make sure that your safe is waterproof and/or fireproof. They also make it easy to be able to interact with their customer service program so you can be directed to the type of safe that will be the best fit for you and your needs. 
The most popular Sentrysafe model includes:
Sentrysafe QAP1BF:

 

This model offers a biometric or digitally operated keypad, pry resistance, and comes certified by the Californian Department of Justice and costs $200.
Sentrysafe SFW123GDC:

 

This model is water and fire resistant and available in several different sizes, costing less than $300.
Sentrysafe 1200:

 

This budget-friendly model is fire-resistant and portable and costs $20.  
Vaultek 
One look at any Vaultek safe, and there's only one phrase that comes to mind: high quality. Vaultek safes are incredibly well-made and designed for easy installation. They're also just visually appealing and nice to look at. Vaultek provides a smart key that allows you to easily upgrade just about any drawer to a light safe for an affordable price.
Or, you can invest in any of their sleek pistol or rifle cases designed to be strong. This allows you to organize them in a way that provides easy access to the guns once the vault is opened. Believe it or not, but this makes the safes even safer since a disorganized safe can provoke scratches or further damage to its contents.  
The most popular Vaultek models include:
Vaultek Biometric Handgun Safe:

 

This model is biometric, offers a coded keypad along with backup physical key access, costing roughly $300. 
Verifi  
Verifi is our last recommendation for this article, and a worthy one to end with. Verifi is an excellent option if you're looking to buy some biometric safes or smart options. Verifi offers safes with built-in finger scanners, keypads, or a backup physical key access.
The company also provides devices that can be connected to a number of other products in order to allow for fingerprints or smart cards to be read. This would add a layer of safety to just about anything and opens the audience to both a gun owner's needs and a business' needs. 
The most popular Vaultek models include:
Verifi Smart Safe:

 

This model has built-in tamper alerts and an auto-lock function but is not water or fireproof and costs $200.
Best Material For Gun Safes 
Whether you're considering a safe from any of the companies previously listed or attempting to find one elsewhere, you can always count on this metal: steel. A strong safe is a steel safe, at least to some degree.
Some safes are heavy, thick, and made almost entirely of steel. Other safes simply have a steel coating in certain areas. If a safe is too flimsy or appears to be made with a material other than steel, then it isn't going to do the best job. Knowing your steel will help you make the wisest decisions no matter which store you are going to. 
The sizes are measured in gauges from 14, 12, 11, 10, 3/16", 1/4", 3/8", and ½." These determine the width of the safe walls. This typically doesn't include the door, which is hopefully even thicker than the walls to make it as safe as possible.
The lightest and cheapest options available are safes made from 14-gauge steel, which has the thinnest walls. Going up to the 1/2" walls is, of course, extremely thick and protective but necessarily the most attractive to everyone since this can entail a harder installation process or lack of portability due to the weight.
To get the best protection and easiest access while staying on budget, stick with the steel that ranges from 12-gauge to 10-gauge. 
Safety Tips 
Finally, the thing you want to keep in mind is that the safes you use need nearly as much maintenance as the guns you store in them. When choosing a gun safe, follow the pertinent safety guidelines and local and state regulations. You want to ensure that your firearms are as safe as possible, the safe's interior is well-cared for, and that the safe protects you and your loved ones from any possible incidents. 
Rule number one is not to store any powder or flammable material in the same safe that your guns are kept in. This is an accident just waiting to happen and a potentially life-threatening one. For this reason, there are ammunition and gun accessory safes that are available to allow you to separate your contents and minimize risk. 
Always remember to lock the safe door when not in use for the same reasons. You wouldn't want to give access to anyone too young, let alone thieves. Also, be thinking about positioning. If you can hide your safe somewhere, do so. 
Everything You Need, Nothing You Don't
Also, don't forget to consider buying insurance for your safe. In the event of a worst-case scenario where your safe gets damaged or doesn't hold up, you may be up for reimbursement. Most manufacturers offer some sort of guarantee along with the purchase.
Lastly, beyond ammunition, worry about the contents of your safe and how you organize them. Simply tossing your weapons inside is asking for scratches and damage to the safe and your guns.
Organizing everything well will keep everything in its prime condition. Also, remember that the lack of oxygen and the inevitable heat inside the safe can damage contents. Investing in a cooling system or dehumidifier could be a smart investment.   
You care about your guns, after all, they are totally unique and custom to you, based on your needs and hobbies. Keep them safe with a gun safe that protects your firearms like they protect you. 
Sources:
What Are the Top 10 Strongest Metals on Earth? | Sciencing 
Biometrics | Homeland Security
Regulatory Gun Safe Standards | State of California - Department of Justice