GunSkins Partnership with Sonoran Desert Institute to Offer GunSmith Program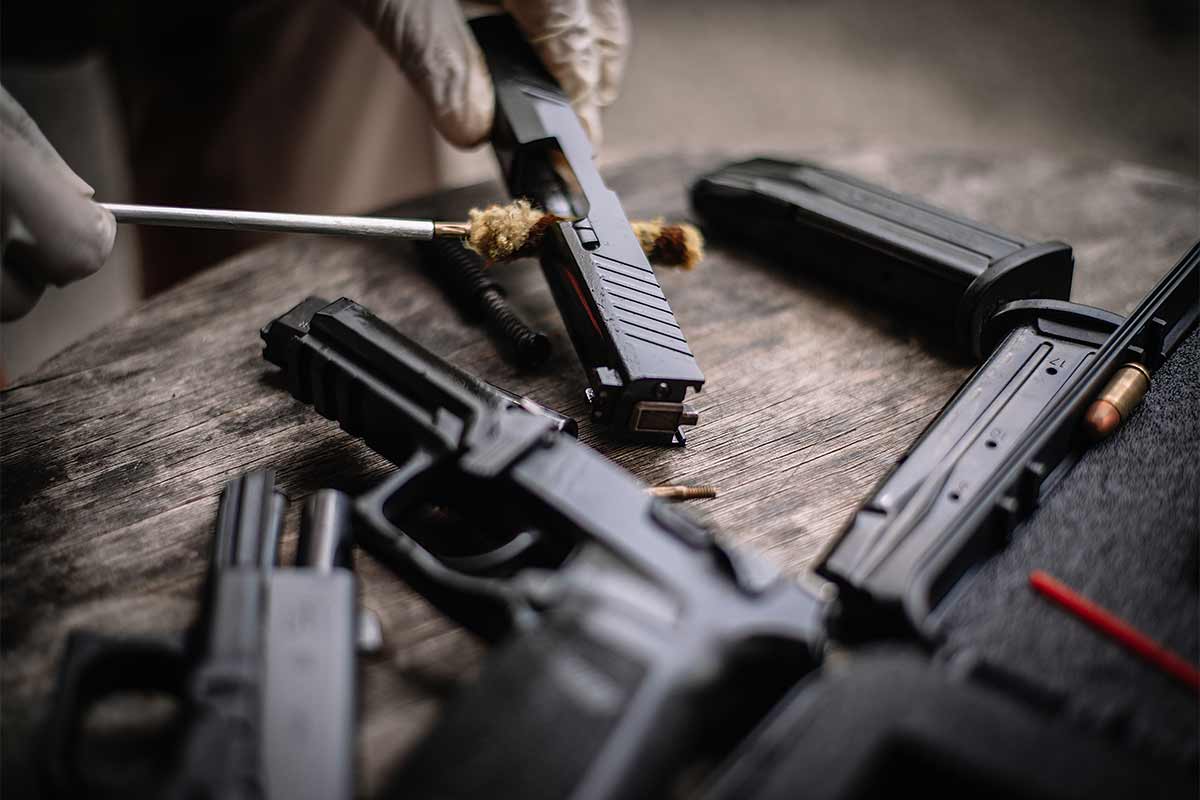 GunSkins, a leading provider of firearm customization via vinyl finish, is thrilled to announce its partnership with the Sonoran Desert Institute (SDI), a renowned distance education institution offering degree and certificate programs in firearms technology, gunsmithing, and related fields.
This partnership brings together two industry leaders with a shared passion for firearms and a commitment to providing high-quality education and products to gun enthusiasts and professionals alike. GunSkins is known for its innovative, easy-to-install vinyl wraps that can be applied to firearms, accessories, and other equipment, providing a durable and customizable finish that can be removed and replaced as desired. SDI offers comprehensive, hands-on training programs for aspiring gunsmiths and firearms professionals, providing them with the skills and knowledge they need to succeed in the industry.
Through this partnership, GunSkins will provide SDI students with access to its products and expertise, allowing them to experiment with different customization options and gain a deeper understanding of the materials and techniques involved. In turn, SDI will provide GunSkins with insights and feedback from its students and faculty, helping to shape the company's future product development and marketing efforts.
"We are excited to partner with the Sonoran Desert Institute and to support their mission of providing high-quality education and training to firearms professionals," said GunSkins VP for Partnerships Claire Polk. "We believe that our products give students an affordable alternative to the vast array of gun finishes on the market today, a valuable addition to the SDI curriculum. We look forward to collaborating with their talented faculty and students to push the boundaries of what is possible in firearm customization."
The GunSkins and SDI partnership represents a powerful collaboration between two industry leaders, united in their commitment to excellence and innovation in the world of firearms. With this partnership, GunSkins and SDI are poised to lead the way in firearm customization and education, providing students and enthusiasts with the tools and training they need to succeed.
Program Information
We welcome both SDI graduates as well as students who are currently enrolled in SDI courses. Approved applicants are given a 20% wholesale discount on all GunSkins vinyl products with no purchase minimums. Note that we do not allow applicants to sell on third party platforms (e.g. Amazon, eBay, etc). Please download our digital catalog for a detailed look at our products and patterns.
Benefits of GunSmith Program
Partner with us and give your customers what they want, an affordable and reliable finish for their guns and gear! Make GunSkins a part of your business strategy. Accredited Gunsmiths can expect the following benefits and more:
We offer gunsmith only discounted pricing.
No order minimums.
Count on our excellent customer support for you and your customers.
Pre-order new camouflage patterns before public release.
As a Certified Installer, we'll drive more business your way.
For students that have purchased at least once during SDI enrollment, you will automatically become a dealer, with no minimum purchase, upon request at graduation.