How To Buy a Gun That You Fall in Love With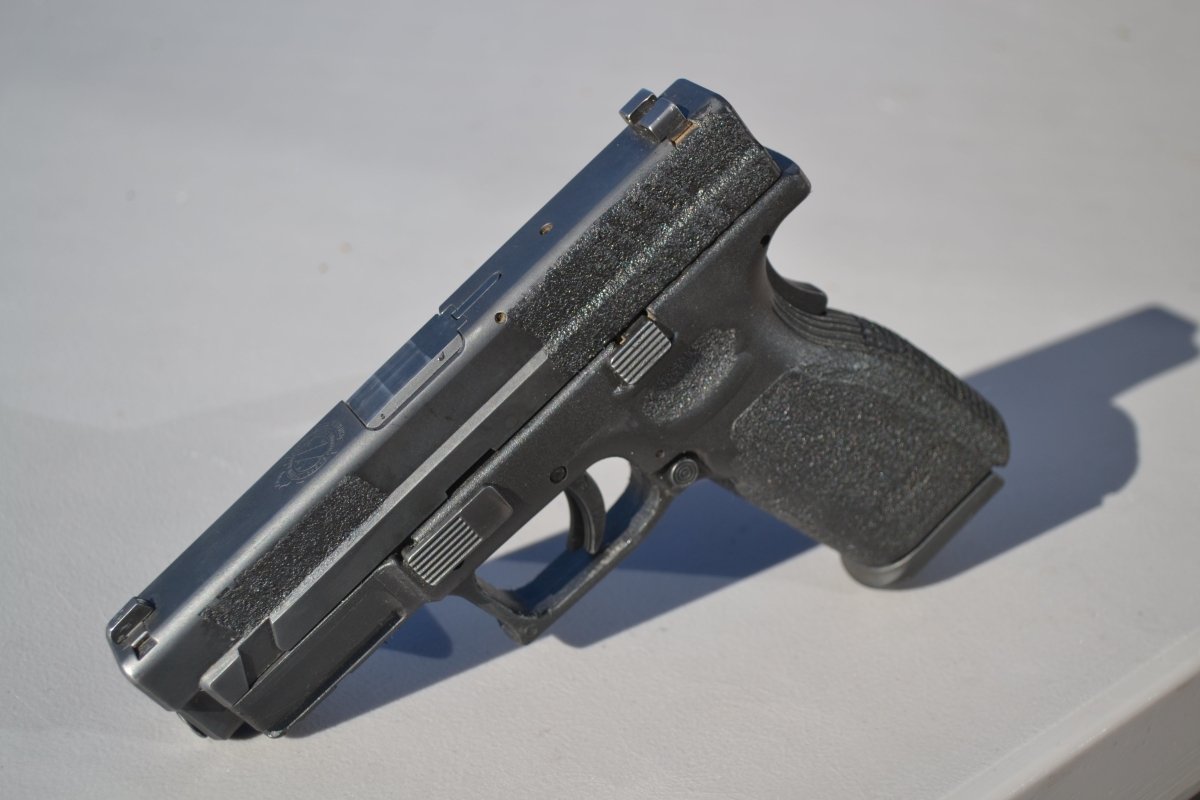 Buying a new gun is an exciting time. If you're a brand new gun owner or aspiring to make some gun purchases, it's a big decision to think about. If you already have a gun or two that you love but want something to add to your collection, then that can be a thrilling adventure as well. 
The process of buying a new gun depends a lot on where you live and the local regulations put in place by your state, but you also need to keep in mind what you want your gun for. If you've already purchased a gun in your state, you're likely familiar with the regulations you'll need to follow. 
If it's your first time buying a gun, make sure to do your research and adhere to the guidelines. 
What Type of Gun Do You Want?
Before you start deciding which gun you want to buy, you should figure out exactly what it is that you want to use it for. If you're already a gun owner, what's missing from your current arsenal? Are you more interested in hunting, going to the range, competition or self-defense? Visit your local licensed firearms dealer to help you decide.
While there aren't any strict rules about how you're "supposed" to use your gun, once you have determined it's true purpose, it helps narrow down the many options you have when looking for a new firearm.
Finding a gun that you fall in love with is all about experimenting. You probably won't be able to find the perfect fit for you just by looking at it. You'll more than likely be able to hold a few guns at your local seller, and this is important. 
Your gun should fit your hands and body perfectly; you don't want something that's too large for your frame and impossible to use. You also don't want something that's going to underperform when it comes time to shoot. The gun should be an extension of your arms, and the best way to find that is to hold it before buying it physically. 
You might also consider visiting your local gun club, one that has rental options. If they have a gun you're interested in purchasing but aren't sure if it's the right one, go and try firing off a few rounds. See how it feels. You want a gun that you can comfortably aim and feel good while shooting.
Handgun
If you're like the 67% of Americans who arm themselves for protection, then a handgun might be best suited for your needs. Easily carryable and usable, a pistol provides defense and security without taking up too much room. Reliable brands like Glock or FN are a great place to start looking. 
Handguns are multi-function for different situations and are especially great if you're interested in pursuing competition shooting. Plenty of local gun clubs will have opportunities to compete with your handgun, even for beginners. Gun clubs are also a great way to network with like-minded gun owners, and with a GunSkins wrap like the Battleworn Snow Trooper skin, you've got yourself a great conversation starter. 
Keep in mind that due to the small yet powerful qualities of handguns, they are the most regulated of firearms. Be prepared to go through a background check before completing your purchase. You may be required to get a concealed carry license or firearms license.
Rifle
If you're looking for something to take hunting, maybe replace the old rifle that you've been getting tired of; there are plenty of new rifles to consider. With new advances in rifle stock material, adjustable trigger weights, and barrel technology, rifles have become even lighter and more accurate than ever. 
The Browning XBolt Hells Canyon is an awesome partner to take on a hunting trip. At just six pounds you don't have to worry about breaking your back carrying it around but don't let the lightweight fool you. With an advanced muzzle brake that reduces recoil by 77%, these lighter rifles definitely aren't anything to scoff at. 
If you're looking at purchasing your first rifle, a smaller caliber would be a good place to start, like a .22 caliber rifle. These have less recoil but are still great for the range and hunting small game-like birds. Otherwise, if you're an experienced hunter, you might be looking to trade up your caliber size to something like a .30 caliber. 
If you're interested in a particular rifle but want to use it for hunting, and it isn't exactly designed to blend in with the foliage in your area, you can always apply a wrap to help camouflage it better.
Shotgun
If you want something more heavy-duty than the rifle, a new shotgun might be on your wishlist. There just isn't quite anything like firing off a shotgun, whether you're at the range or in the wild. Perfect for just about any occasion, shotguns are affordable when it comes to a new gun. 
They're also extremely reliable. Without as many moving parts as pistols or rifles, a shotgun can be pulled apart and cleaned pretty quickly, even by a novice gun owner. 
How to Buy One
Once you've landed on which gun you want to buy that will be a perfect match for you and your needs, make sure you know just how to get it. There are federal laws and state laws to keep in mind, and you'll have to do a little research to determine the local laws you need to follow. 
The Constitution states that, as an American citizen, it is your right to bear arms, and purchasing a gun is part of this process. Most of the more complicated permits focus on concealed and open carry; however, you'll have a much easier time if you're looking to keep the firearm at your house for defense. 
Federal Laws
In the U.S., it is a constitutional right for an adult to own a firearm. However, it's not always as simple as that. Every state has its own gun laws, some more strict than others. We'll talk more about that in a bit. 
Federal law isn't quite as simple as turning 18 and having the money for one, either. You must currently be a citizen of the country and have a clean record. The clean record includes restraining orders, domestic violence convictions, criminal activity involving controlled substances, or under indictment for a crime punishable by at least one year in prison. 
You also must be 18 to purchase a shotgun or rifle and 21 to purchase a handgun. 
State Laws
As we mentioned, every state has different gun laws that you'll have to abide by. Some will require a brief waiting period so that your paperwork is completely submitted. A decent amount of states require permits to purchase and carry your firearm, whether concealed or open (often, these are two different permits you'll need to obtain.)
Some states don't require any paperwork to carry your gun and consider it a constitutional right to be allowed to be armed no matter if it's open or concealed. You'll want to do your research, even if you feel confident in your knowledge because laws can change. Especially when you travel to other states, you certainly don't want to get caught without a permit that you didn't realize that you needed. 
Familiarize yourself with the laws of the State you're traveling in. Check for:
Will you need to have your driver license as well as an identification card to carry?

Will your Federal Firearm License count as a valid photo-id?


Ensure you do not have any citations or a history of addiction, arrests, restraining order, or prohibitions.
Private Sellers
Private sellers and the "gun show loophole" are a bit more complicated than some might claim, but there are a few things to keep in mind. Different states will have different rules; however, it's likely you will need to document the sale by getting a bill of sale from your local county clerk's office. It's also not a bad idea to register your new firearm with local authorities, though this is not federally required of you.