Prym1 Camo | A New Breed of Hybrid Camouflage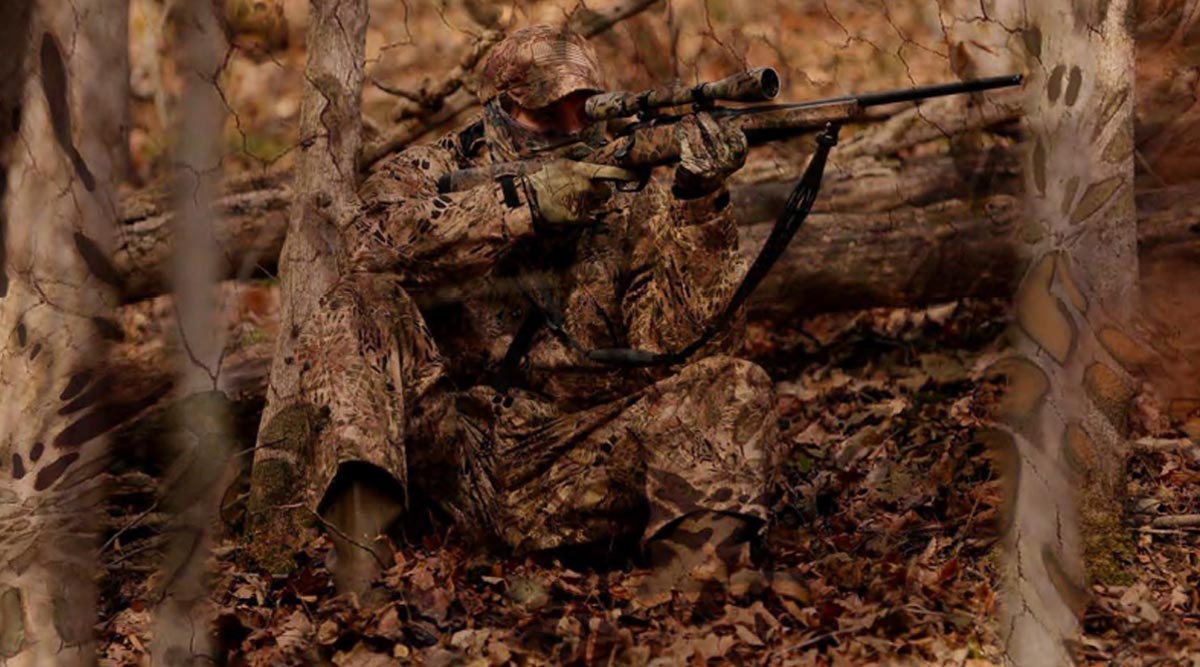 In the wild, the predator is well concealed and strikes at the opportune moment. The thrill of the hunt is not only the test of personal patience, but also the thrill of the chase. The most successful camouflage must not only keep your presence hidden while stationary, but also on the move.
Tactically accepting this engineering challenge, one company has elected to borrow from the very best of nature's predator vs prey and applied it to your own gear. Prym1 Camo is a fresh new take on hybrid camouflage, something that will work for both hunting and defense applications. We are re-writing the rule book on tactical.
Prym1 Camo
Stacie Walker, president of Prym1 Camo, harnessed her experience as a professional wildlife artist and avid hunter to develop a new kind of camouflage, one that "uses the colors and textures of nature with the organic patterns of wildlife". The goal of her unique and inspired design... to create something that utilized "the effectiveness of a predator".
Effective camouflage is not something that should only conceal while stationary, but also when you are in motion. Traditional "sticks and leaves" patterns are not in short supply, and while they do well enough to conceal a static subject, any movement can instantly destroy the illusion. While military and digital camouflage is rising in popularity, they are missing the essential organic aesthetic that gives Prym1 a clear advantage.
Prym1 is a true hybrid camouflage, applicable in a wide variety of terrains for hunting, special ops, and recreational use. Stacie Walker uses her knowledge of depth, color, lighting, and shape to make Prym1 effective at any distance.
Patterns
GunSkins is proud to partner with Prym1 Camo and offer several of their designs for our premium vinyl wraps. These include Woodlands, Multi-Purpose, Sand Storm, Pink Out, Black Out, and Fire Storm. These patterns are sure to appeal to many marksmen in a variety of applications and locations, assisting you in your own mission success. Woodlands and Multi-Purpose are great options for hunting, taking advantage of their earthy tones and organic shapes, perfect for blending in with flora and fauna.
Sand Storm and Black Out are equally great hunting patterns, but also well suited for tactical operations and military use. When you need to blend in to a dry or arid environment, Sand Storm will do well to hide your position. Black Out is a must for night missions and special forces. Tactical enthusiasts will appreciate how effective this Prym1 pattern is.
Fire Storm and Pink Out aren't created for concealment, but are excellent options if your goal is visibility. The bright orange of Fire Storm is a good way to make your gun stand out when everyone else is sporting matte black. Airsoft and paintball players will also find the color helpful when marking their arsenal as non-lethal. Pink Out is for all the lady marksmen who want to add flair to their personal carry.
We're excited to offer Prym1 Camo as a part of our ever growing selection for wrapping your guns and gear. This hybrid camouflage is unique, just the thing if you've been considering swapping your old camo for something fresh. Prym1 continues to impress with their dedicated mission statement, consistent high quality products, and their take on what it means to render modern weapon concealment. Take a page from nature and become as effective as a predator in the wild.