Blue Lives Matter with New Thin Blue Line Gun Pattern for Law Enforcement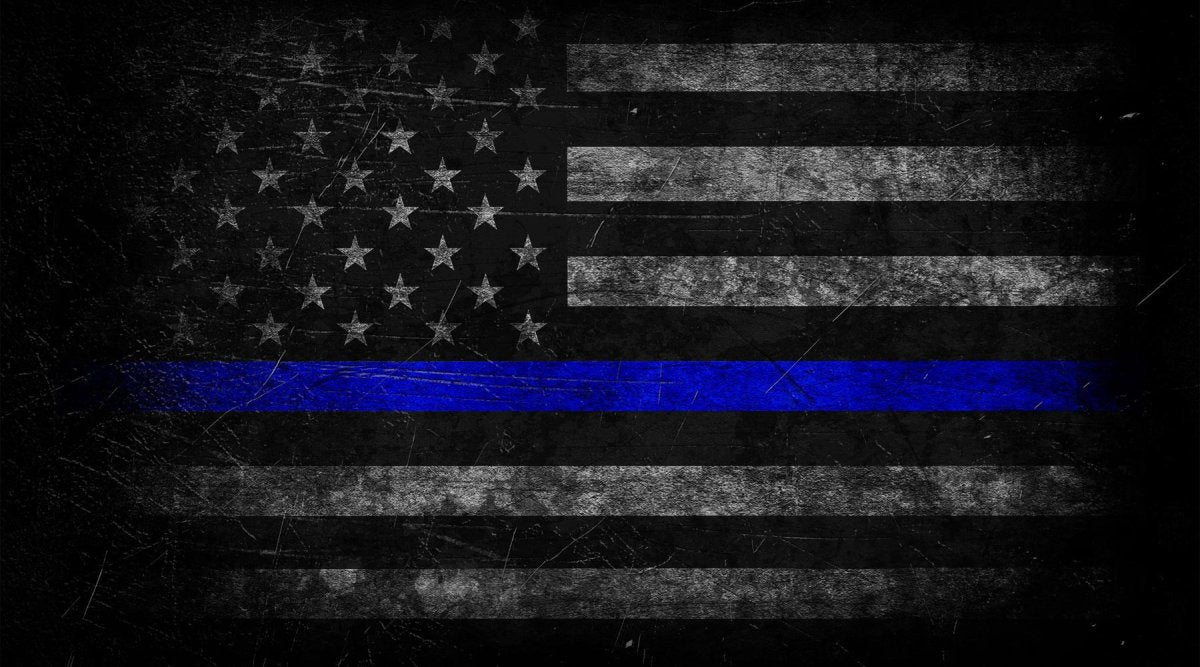 First made popular in 1988 by the movie of the same name, this Thin Blue Line represented the concept of law enforcement acting as the final line of defense between the public and criminal violence. The Thin Blue Line, originally depicted as three bars (black, blue, and black again, respectively), has been around for decades. However, in light of recent events, this emblem has taken on new meaning for Americans today.
The Thin Blue Line has become a symbol to show commemoration for both current and fallen law enforcement officers. The imagery used for this new version of the Thin Blue Line has become much more than simply three horizontal bars. The American Flag has become incorporated into this iconic symbol, highlighting a single stripe in blue to represent the thin blue line. This emblem compels a sense of patriotism and compassion as we all called to unite as Americans and focus on what we have in common instead of the things that separate us.
Thin Blue Line for GunSkins
We are offering the Thin Blue Line for a select number of our gun wraps, including the AR-15 Mag Skin (singles), Magwell Skin, and Pistol Mag Skins (6-pack). This particular pattern looks best when installed on a firearm with a black surface, creating a seamless finish that didn't break the bank. It's a nice touch that can really make your gun stand out.
It's important to foster a positive relationship between the people and the law enforcement in the community. In a cycle of trust, we depend on the men and women in blue for protection while they depends on our trust as they put their lives on the line every time they wear their badge. Fear destroys trust, and that is true for both sides of the line.
Support for Our Men and Women in Blue
The Thin Blue Line can be worn by both civilians and police officers alike. Many who wear this honorary badge do so for their own reasons. Blue Lives Matter, but this is not exclusive, but rather in addition to. All Americans are all entitled to life, liberty, and the pursuit of happiness. It is our hope, by offering the Thin Blue Line, it may bring about some happiness for those looking to show their support for their local law enforcement.