Lead Bull Won't Give You Wings, But Bullets Will Fly!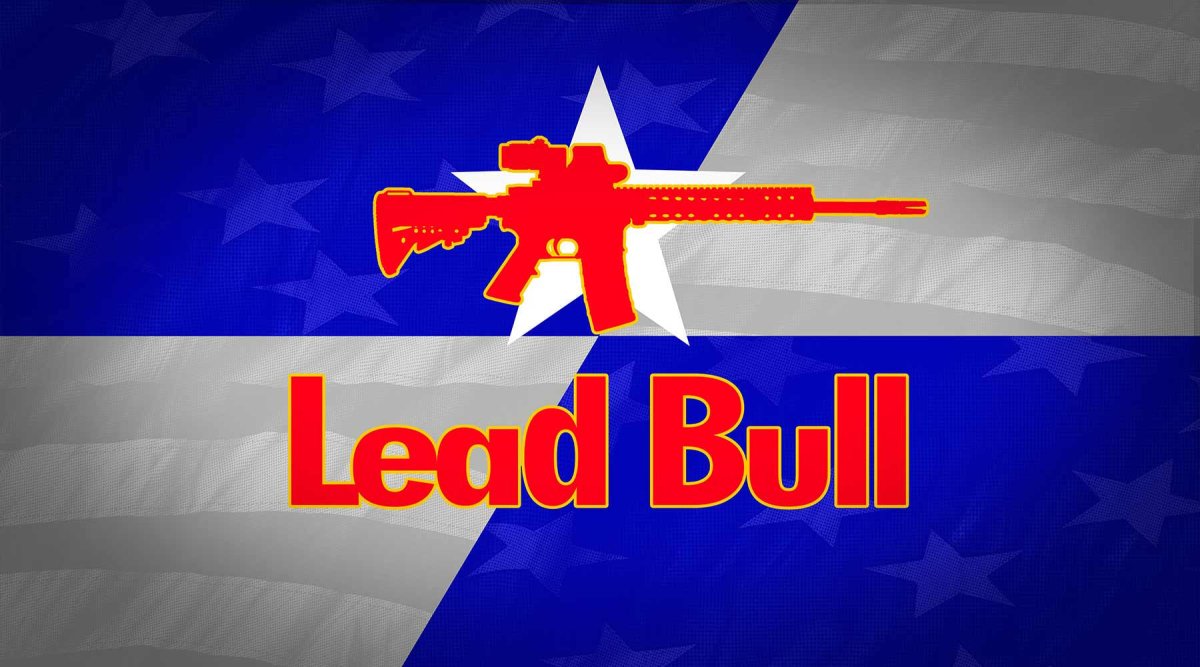 Lead Bull is a parody of the popular energy drink, Red Bull. While Red Bull may give you wings, Lead Bull can't quite guarantee the same results. Nevertheless, Lead Bull is an awesome mash up designed for those who love energy drinks and shooting guns. It will give your magazines a facelift like you wouldn't believe!
Disclaimer: GunSkins does not endorse the operation of a firearm while under the influence of mentally and physically stimulating, caffeine-rich, sugary beverage.
The Lead Bull contains all of the bright and vivid colors one would expect from the popular energy drink. Instead of featuring two bulls ramming into each other, we chose to use the silhouette of America's favorite firearm, the AR-15 rifle. The pieces are designed so the AR-15 is always faces forward and the text is front and centered.
To take the patriotism one step further, we've swapped the yellow central circle of the original design for a white star. Not only that, but the entire background has a slight overlay containing American's stars and stripes.
This specialty pattern is only available for the AR-15 Mag Skins and Magwell Skin. One of the benefits of wrapping your magazines in Lead Bull, other than turning them into awesome lead-holding cartridges, is the ability to set them apart for identification and customization.
You can easily distinguish your ammunition by using two or more sets of Mag Skins. That way, you can load the correct caliber quickly on the fly and out-perform the competition. Additionally, you'll know which mags belong to you so your shooting buddy doesn't get away with taking them home with him!