The GunSkins Is Always Greener On The Other Side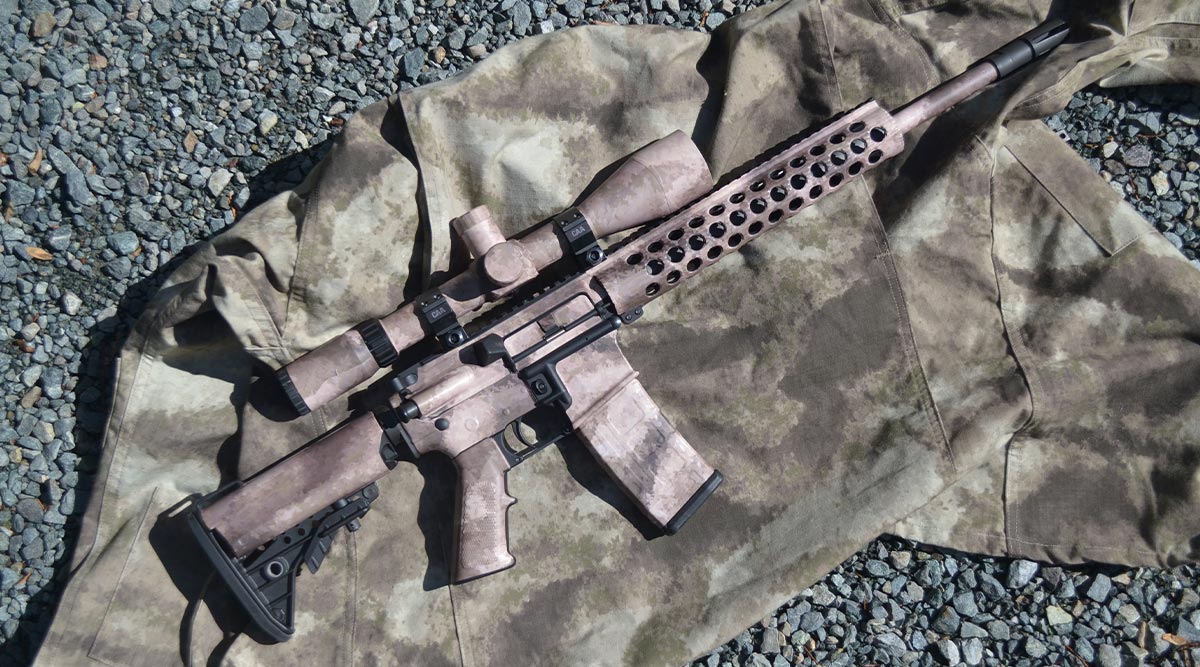 When it comes to concealment, the right hues are crucial when matching to your gear and your surroundings. Most outdoor camouflage utilize natural earth tones, such as green, brown, and tan to blend in with the environment. One can argue color is more important than whether the actual pattern consists of branches or pixels.
Most of our camouflage patterns are officially licensed by industry leading companies, including A-TACS, Kryptek, Realtree, TrueTimber, and more. Outdoors men and women have been wearing hunting apparel and gear in these beloved camo patterns for decades. It is vital that GunSkins vinyl gun wraps match the fabric counterpart for each respective pattern. If your gun doesn't blend in with your jacket, your concealment is compromised.
Color Confusion
Unfortunately, color accuracy is more complicated than you might imagine. Unlike any other material, matte-finish laminated vinyl takes the top spot as being the most adaptive when it comes to tones, at least that's been our experience. A single flat hue, FDE for example, can look pink indoors and grey when taken outside. Even photographs can't quite capture the look of the vinyl with absolute accuracy.
There is a name for this phenomenon: metamerism. This occurs when colors change hue when viewed under a variety of light sources. For example, the 'Grass Green' color of PenCott GreenZone appears much brighter under artificial light than it does under natural lighting in its intended environment. Tan can look pink, grey turns blue, and other tones can completely change just as easily.
Metamerism is both a blessing and a curse. It brings adaptability, which allows a pattern to become useful in far more applications and environments than initially intended. The downside, of course, comes with nailing down the "correct" color, especially when matching to non-vinyl surfaces of the same pattern. The solution to this problem can only be solved in the great outdoors.
Take it Outside
It is absolutely necessary to utilize natural sunlight to determine the vinyl's true color. It makes sense to tone to sunlight because our product is designed for use in outdoor sports including hunting, competitive shooting, and airsoft. When you're in the field, the color accuracy of your gear can mean the difference between victory or going home empty handed.
GunSkins puts in every effort to test and ensure every camouflage pattern we offer is correct. All vinyl prints are sent to each company for review until we get the green light. These camouflage designers hand pick and select each pattern to match official fabric. We assure you that every GunSkins vinyl kit is as precise as possible. This is our color-accurate guarantee.
Some patterns are subject to metamerism more than others. If you have any issues regarding your print quality, please take it outdoors and see for yourself what the true color looks like before contacting us. It may surprise you how the hues transform right before your eyes. Consider this: all color turns to black when locked up in a gun safe. GunSkins encourages you to go outside and protect yourself in camouflage!