Go Dark with Military OCP Black Tactical Camouflage Pattern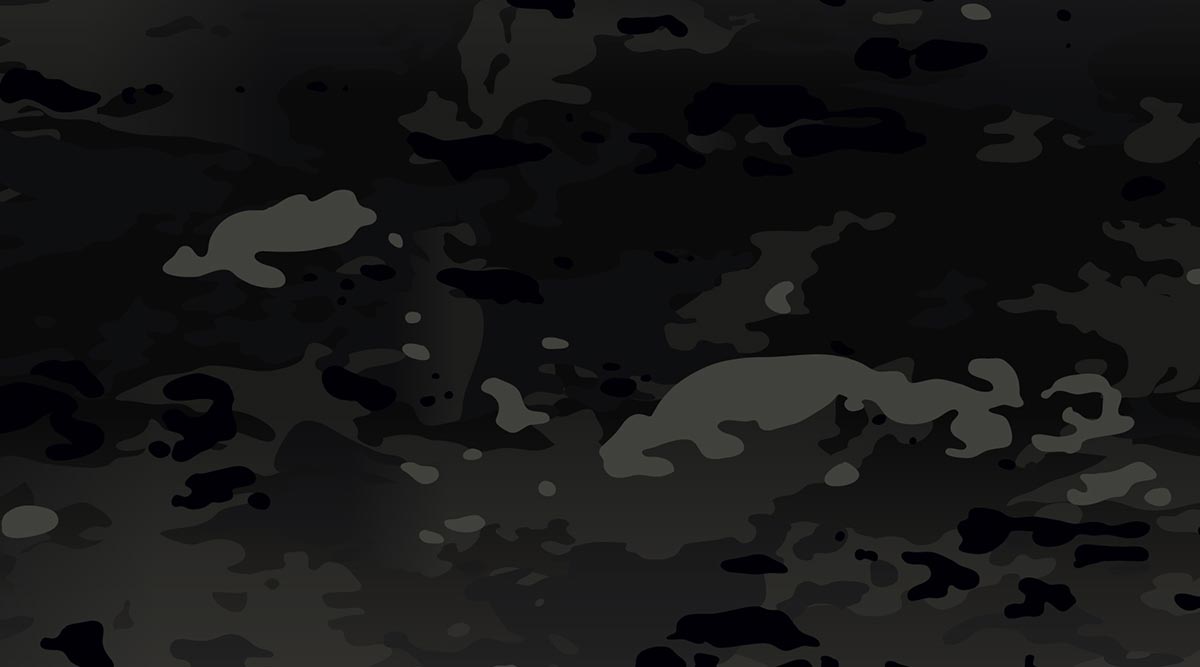 A few months ago we held a poll for several new dark camouflage patterns. The winner was clearly a darker version of our Military OCP. We're happy to announce that Military OCP Black is now available! This is a great companion to the original OCP, which features the lighter tans, browns, and greens you'd expect from a multi-purpose camouflage.
Surprisingly, we had two different variants for a Dark OCP on our poll. The first had a strong green tone and the second was completely greyscale. Both did very well as far as the numbers go, so we decided to blend the two together to create this version of Military OCP Black. It's certainly dark, but not absent of color. This version does contain a hue of green and even some blues to round it out.
OCP stands for Operational Camouflage Pattern. The US Military officially dons the camo called "Scorpion W2", which is based off the civilian Multicam. This camouflage is effective due to the range of tones and the scattering of color shapes. It's ideal for a large range of terrain, including arid deserts and wooded areas.
Military OCP Black takes everything that works so well from the original OCP and adapts it for darker applications. That makes it perfect for black-op night missions, SWAT forces, or other tactical operations. Even in the dead of night, the environment still contains traces of shapes, colors, and subtle highlights which is why solid black isn't the best option for concealment on the move.
It seems like offering Military OCP Black was inevitable. Our customers have been very vocal about their enthusiasm for all things tactical and this pattern will certainly satiate that thirst. It's no surprise this was the clear winner for our poll. The good news is that we're also going to be offering another dark camo later this year as well.
The runner up, Damascus, garnered enough attention that we think it deserves a proper initiation into our ever growing list of patterns. Keep an eye out for more news in the future.