Texas Flag GunSkins Available For Fans of the Lone Star State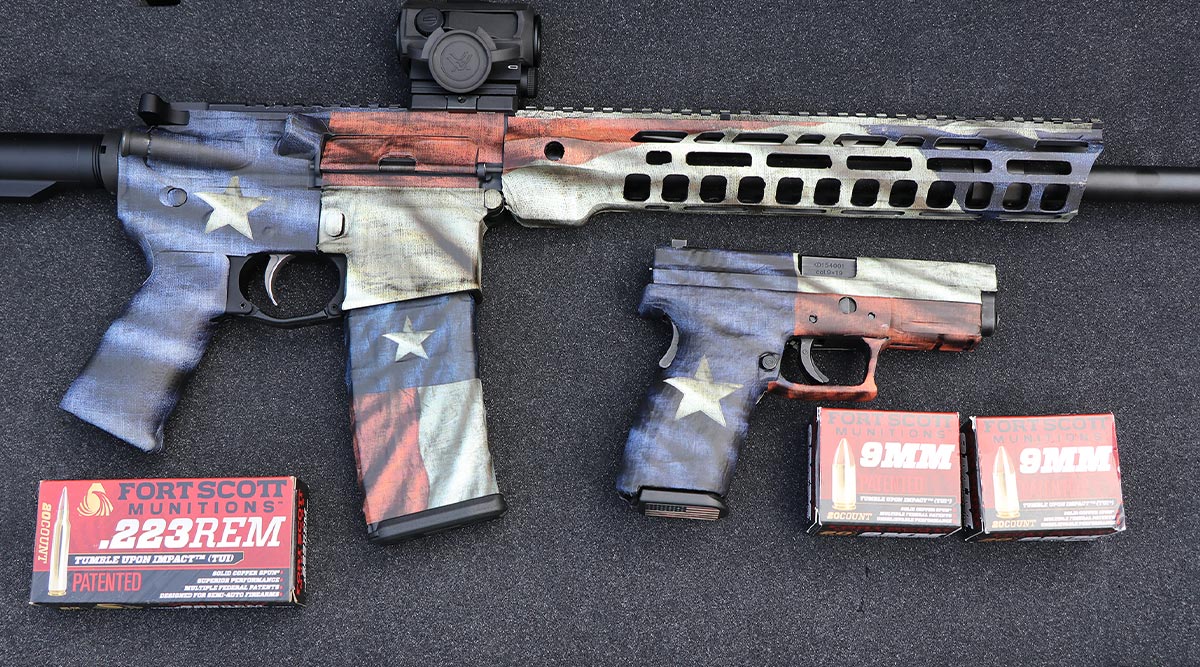 If there's anything we know about our friends from Texas it's that they love guns and they're proud of their heritage. In celebration of that fact, we are excited to release a brand new GunSkins featuring the Texas state flag.
Our top notch design team has been hard at work on an all new Pistol Skin, AR-15 Rifle Skin, AR-15 Mag Skin, and a special "Come and Take It" Magwell Skin -- we couldn't be more pleased with the results. The pattern features a weathered and rolling appearance and includes incredible detail, highlighting the fibers in the flag.
As with all of our GunSkins, the Texas flag GunSkins is made from our durable, non-porous, vinyl. It features a matte finish and is heat rated up to 230 degrees so whether you're out plinking with friends or putting some serious lead down range, you won't have to worry about the GunSkins overheating.
Take a peak at this exciting new video featuring our all new GunSkins and click the products below to order any of our Texas Flag offerings.
TEXAS FLAG AVAILABLE IN THE FOLLOWING: