Vietnam Tiger Stripe - The Original Jungle Camouflage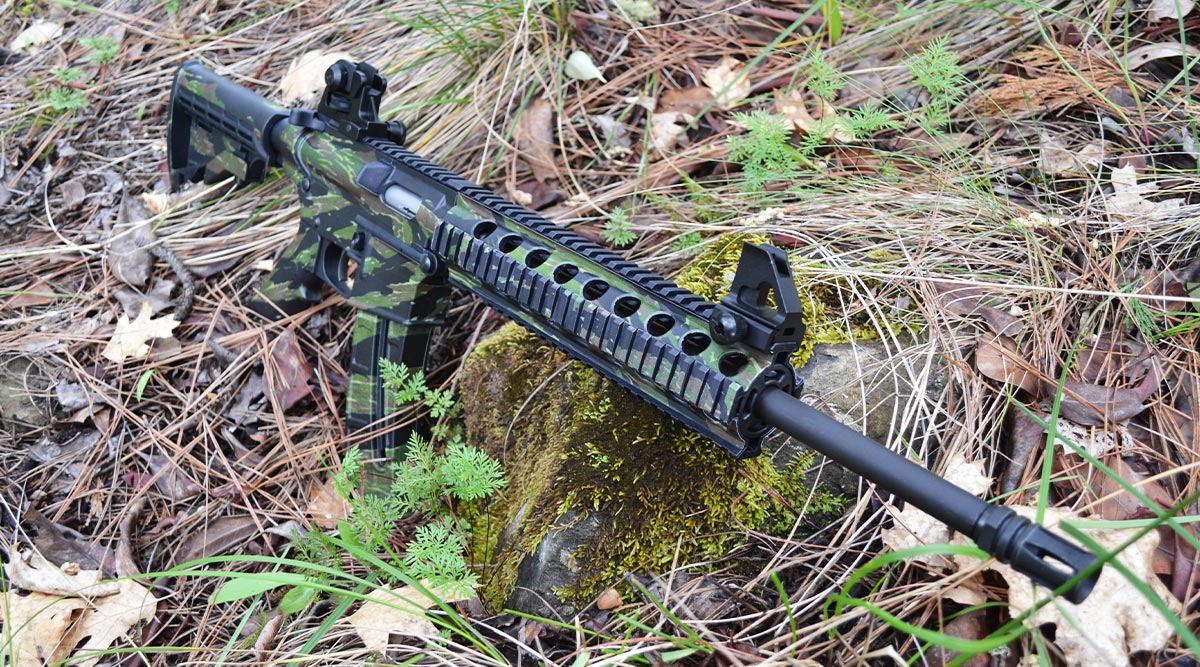 Concealment has different meanings depending on the audience. For some, it brings them back to being in the woods, sitting motionless in the leaves for hours on end. Others might ponder about their latest game of airsoft and how the dominating team was so well hidden. 
The need for effective camouflage, however, has a far more reaching impact than mere sport. Modern warfare utilizes camouflage in all areas of combat and in every branch in the military. When life or death dance in the battlefield, the right pattern can tip the balance.
Camouflage with a History
Vietnam Tiger Stripe is the name of the camouflage pattern developed for close-range use in the dense jungle by the South Vietnamese Armed Forces/US Forces in the 1960's and 70's. It derives its name from its resemblance to a tiger's stripes. It features narrow stripes that look like brush-strokes of green and brown, and broader brush-strokes of black printed over a lighter shade of olive or khaki.
In modern day, the US Military permits the use of Tiger Stripe for their Special Forces Units. They have retired the classic jungle camo in favor of the updated desert and green variations. It's not uncommon to see successful patterns adapted for use in wider array of landscapes and applications. Other lesser known variations include all-terrain, woodland, and snow versions. Tiger Stripe was last seen on US troops as recently as the War in Afghanistan.
Because Tiger Stripe didn't originate as an official US-issue camo, it has been adopted by many other countries as well. In addition to the South Vietnamese it was also fabricated and distributed among the neighboring Southern Asian countries. Australian and New Zealand personnel also wore the traditional Tiger Stripes while on advisory duty in Vietnam. After the war, the pattern became popular in South America and the Middle East.
Not only is this camo the "go to" for jungle warfare, it's also a fantastic choice for the deep woods, too. This is especially true during late Summer and early Autumn when the greens and browns paint the environment simultaneously. While everyone and their mother is donning the latest sticks and leaves camo, why not go with a classic? History has proven that these winning colors and pattern breakup will keep you hidden and alive when it's go-time.
This classic camouflage pattern has historical roots and is still something of a fan favorite. Perhaps its use has shifted from effective concealment and to more of a political or personal statement. Vietnam veterans among us might feel honored to be gifted their favorite firearm wrapped in Vietnam Tiger Stripe. It's a great way to show them that they are not forgotten and that their sacrifice is appreciated.