What Are the Best Hunting Accessories?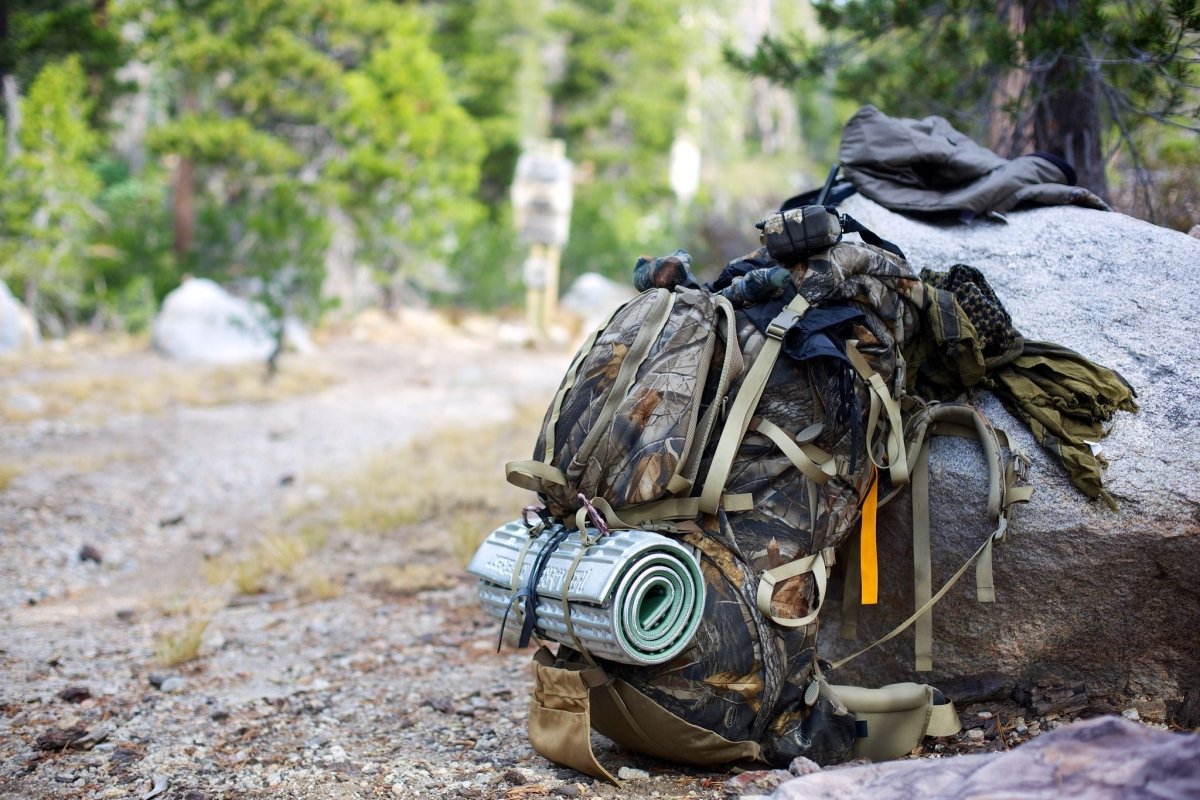 Where do you start with hunting accessories? What you take with you on your hunt is highly dependent on the game you plan to hunt, but there are some basic necessities that everyone needs. 
The Backpack
First, you need a good, sturdy backpack to carry your hunting accessories. There are so many choices out there, so start with the most important features to you. 
Basic features to look for in a hunting backpack are easily accessible pockets, a waterproof or water-resistant outer shell, and sturdy construction. It's important to access your gear quickly and silently, so check the backpack for ease of use. 
Do the zippers work smoothly? Are the pockets deep enough? Can you access the various pockets easily? Don't forget to match the camouflage on the backpack to your other accessories. 
Before you purchase your backpack, think about how you want to organize your gear/accessories, and make sure you buy a backpack with enough pockets and compartments to organize and store your stuff. 
Then, sit down and try to access your stuff as if you would from your deer blind or other hunting location. If the backpack is uncomfortable and easy to use, return it and try another one.  
What Goes In Your Backpack?
What are the top gear/accessories you should have in your backpack?
Here are the top nine things they keep packed for a hunt in no particular order:  
Vision Assistance
Binoculars.

When looking for binoculars, you must consider magnification (most popular for hunting are usually 10x or 12x). Then, think about what objective lens size and what quality of glass you are looking for (and want to pay for). 

Range finder.

A range finder is used more often for bow hunting, but if you are hunting with a rifle and are not sure of the distance, the trusty range finder is good to have along. 

Flashlight with extra batteries.

Toss in a headlamp or cap light for when you need light and your hands free.
Tools of the Trade
Calls and scents specific to the species you are hunting.

Duck calls, deer scents, antler rattles - whatever you need to call your species. 

Wearable Global Positioning System (GPS).

This accessory is a must-have if you are hunting in a remote area. Some models also monitor your heart rate, get weather alerts, send an SOS signal, and even pair with your phone. Make sure your GPS has a backtracking feature so you can easily return to your starting point. 

Multi-tool.

There is a wide range of multi-tools that can serve any budget or any environment. They range in price from around $50 to several hundred dollars depending on the quality and number of tools. From our perspective, the most essential tools are the pliers, knife, saw, bottle opener, and screwdrivers (Phillips and flat head). 
Small, But Necessary
Wet wipes or toilet paper.

When you have to go, you have to go. Biodegradable toilet paper is the best option for you and the environment. Wet wipes can be used for all kinds of cleanup needs. 

Duct Tape and Zip Ties.

Duct tape has

amazing survival uses

. Anything duct tape cannot do, zip ties can.  

Water and snacks.

How much you carry depends on how long you will be out in the field. 
Processing Your Animal
You have had a successful hunt, and now it is time to process your animal. The basic necessities are gloves to keep your hands clean, rope to pull the animal off the ground, and a knife. 
Our favorite knives come with replacement blades, so you are always guaranteed to have a sharp knife. Of course, you don't need rope to process doves, turkeys, and other game birds, but it is always good to have some rope with you because you never know when you might need it.  
Clothing
Never underestimate the importance of good clothing for your hunt. Of course, the weather plays a key role in how you dress, so check the weather often before you leave. 
Boots.

Consider how you will hunt and the location of the hunt to determine which footwear is best for the situation. Will you be walking a lot or sitting in a blind? Is there a possibility for rain, or walking through marshy areas? GunSkins developed a great guide to choosing the

best hunting boots

. 

Warm jacket and hat.

No explanation needed for this one except make sure you choose

camouflage

suitable for where you are hunting.  

Waterproof gloves.

Like boots, good gloves are a must have. Also take a few pairs of disposable gloves for keeping your hands clean when processing your animal. 

Poncho or rain jacket

if you expect bad weather. 
Emergency Supplies
If there is a possibility that you could get stranded and need to survive in the woods until help arrives, there are a few additional items you will need. 
Water bottle that can be used to boil water

Water purification tablets

Tent or shelter cover 

Emergency blanket

Waterproof matches and lighter, flint/striker, tinder materials like dryer lint

Cooking pot 

Whistle
GunSkins Accessories
You are all set for the hunt, except you notice that your rifle doesn't match your other gear. This might not seem like a big deal, but you don't want to scare off your target with a flash of sunlight on your rifle. 
This is how GunSkins was born—from an unsuccessful hunt that was probably sabotaged by the sun shining off a rifle barrel. From that experience grew GunSkins—an affordable, durable, waterproof camouflage skin for your rifle and everything else you need to bring on your adventures.

The Takeaway 
GunSkins uses high-quality vinyl that is 100% waterproof in all products. It is durable and guarantees that the color will not fade. Another great feature of our products is they are removable if you want to change the pattern for a new look. 
We have so much confidence in our products, we even offer a lifetime warranty. You can purchase everything you need to customize your gear with one-stop shopping. GunSkins are easily installed with just a few tools. 
Today, GunSkins has grown to include products for almost any application.
The number, type, and price of hunting accessories are literally endless. One item that you can't do without could be utterly unimportant to the next hunter. It is safe to say that most hunters agree that a good backpack is essential to organize and hold your hunting accessories. 
Wear good quality boots and clothing appropriate for the weather, and prepare for an emergency. Lastly, have fun. Customize your rifle and even your gear with products from GunSkins. Create a one-of-a-kind loadout for a one-of-a-kind hunting trip.
Sources:
Best Hunting Gear 2021 | Popular Mechanics
First-aid kits: Stock supplies that can save lives | Mayo Clinic